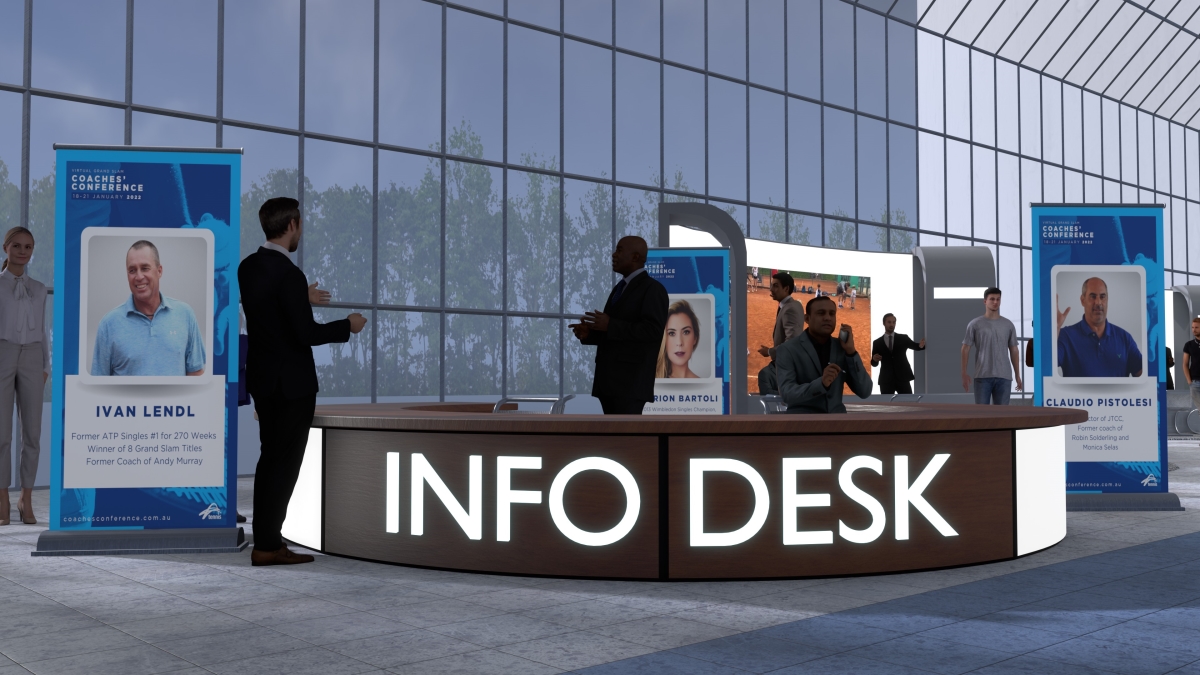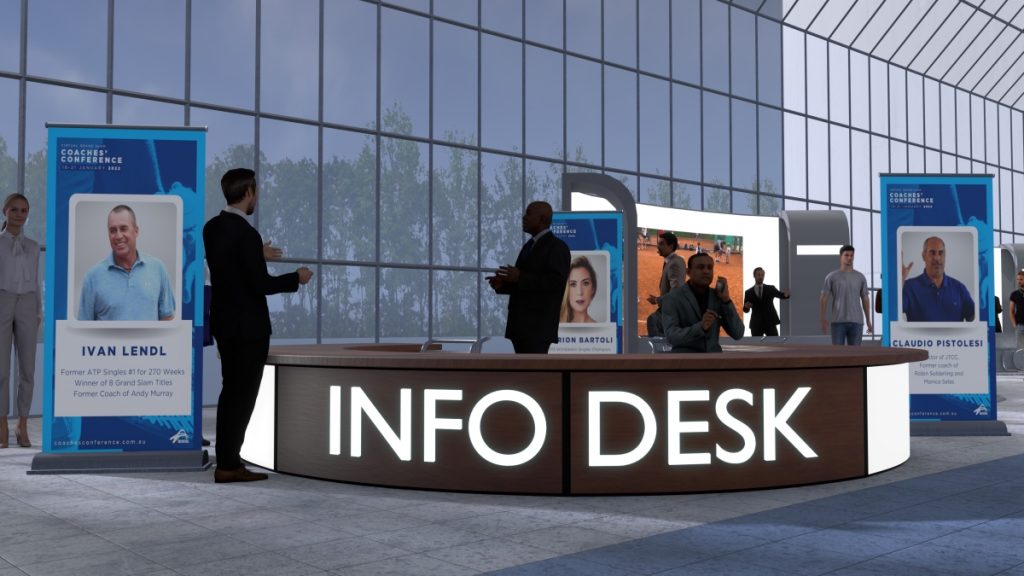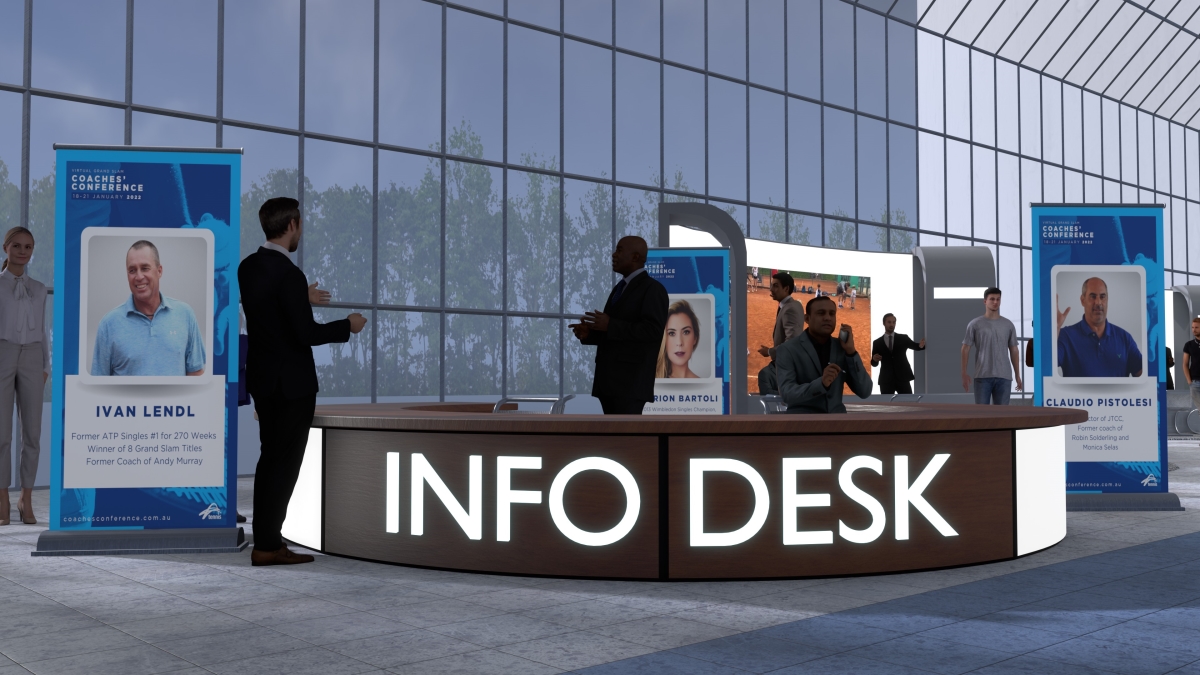 AN OPPORTUNITY TO LEARN AND ENGAGE WITH WORLD-CLASS SPEAKERS AND INDUSTRY EXPERTS, AS THEY EXPLORE OUR THEME OF 'IT'S YOUR GAME'
What a year it has been, and in adapting to our changing environment, we are delivering our premium
professional development opportunity the Grand Slam Coaches' Conference 2022 via a virtual platform.
Listen to world-class speakers and industry experts such as Ivan Lendl, Louis Cayer, Marion Bartoli and Nicole Pratt as they explore the theme of
It's Your Game. We invite coaches of all levels to take part in this industry-leading professional development experience.
What a year it has been, and in adapting to our changing environment, we are delivering our premium professional development opportunity the Grand Slam Coaches' Conference 2022 via a virtual platform.
Listen to world-class speakers and industry experts such as Ivan Lendl, Louis Cayer, Marion Bartoli and Nicole Pratt as they explore the theme ofIt's Your Game. We invite coaches of all levels to take part in this industry-leading professional development experience.
This years event will include 3 phases:
All pre-recorded and Q&A sessions will be recorded and available for viewing for 30 days post conference on coachesconference.com.au
DOWNLOAD DELEGATE BOOKLET
For all information regarding the Virtual Grand Slam Coaches' Conference, view the complimentary Delegate Booklet via the link below.
The Virtual Grand Slam Coaches' Conference full event schedule is available below.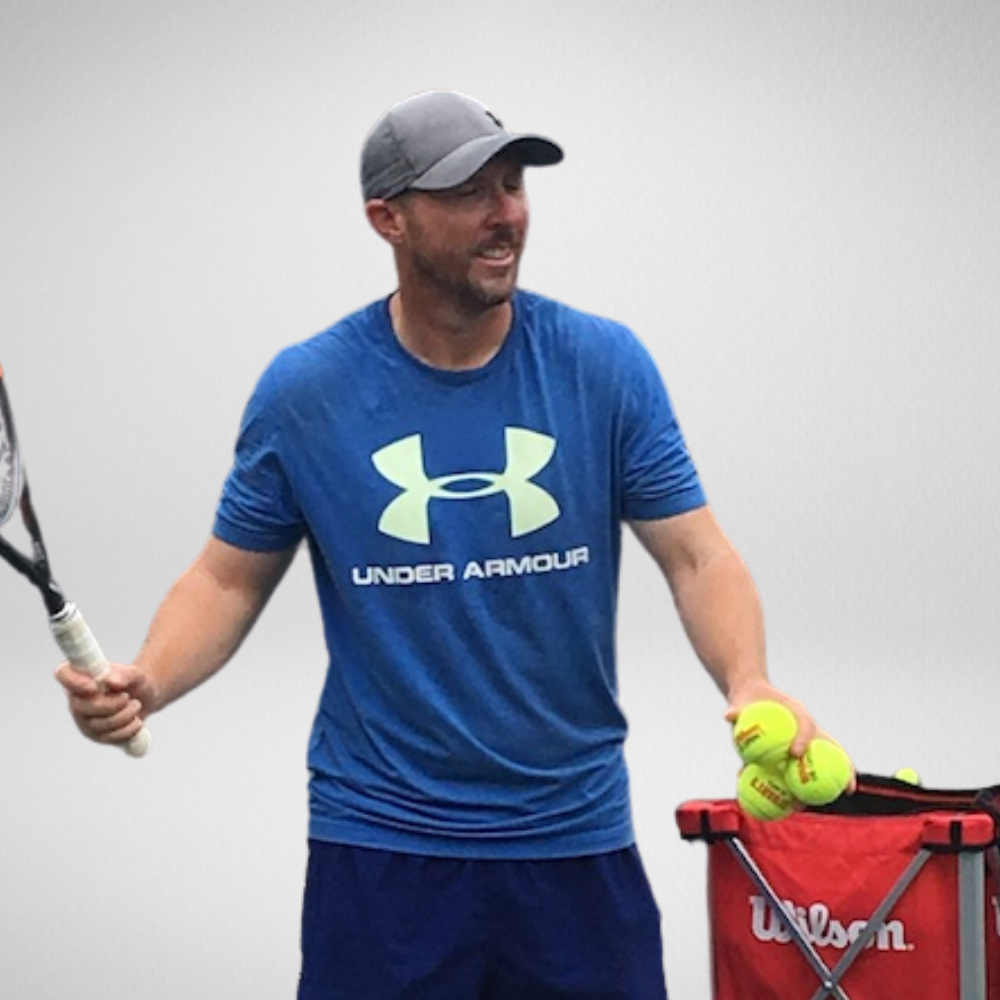 Director
A to Z Tennis Consulting
Adrian has worked in the tennis industry for over 20 years, experiencing many different facets of the business. He has worked in and directed some of the best clubs and academies in the world. This has given him the opportunity to travel to over 50 countries, coaching on the ATP, WTA and ITF Tours, and the privilege to coach at over 20 Grand Slams. He has coached, developed and consulted with many players on the ATP, WTA and ITF Tours as well as coaching and placing many world class junior players into the best Universities and Colleges in the US on scholarships. Adrian currently coaches Sachia Vickery, WTA ranking 73, as well as ITF and nationally ranked US junior players.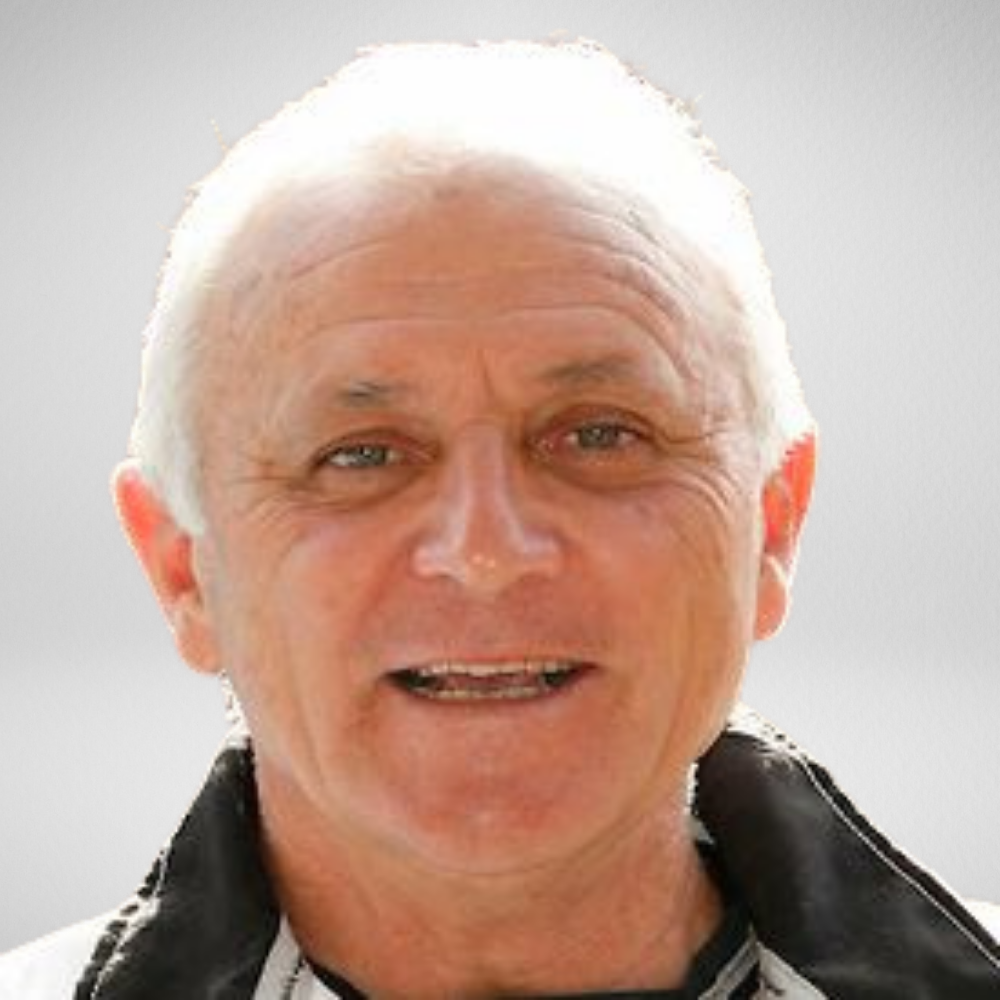 National President
Global Tennis Coach Association
Alberto has been the Global Professional Tennis Coach Association (GPTCA) President since August 2010 and is the National President of the GPTCA Italy and Morocco. He also directs, as a technical director, the training courses for tennis teachers and coaches of the UISP Tennis League. Alberto is an international ATP Coach, graduating from the National School for Teachers at the Italian Tennis Federation. For over 15 years he's been teaching at the Faculty of Physical Education, University of Perugia; "Technical theory
and teaching for individual sports".
Alberto is a member, as an International Coach, of the Coach Association of the ATP (Professional Tennis
Association). During his more than 30 years activity as a professional high-level coach, he has taken part in more than 300 Grand Prix, ATP events, challengers, Grand Slams and Super 9 tournaments.
He also coached the Taiwanese National Davis Cup team, as well as the Moroccan #1 and national Davis Cup player, Reda El Amrani.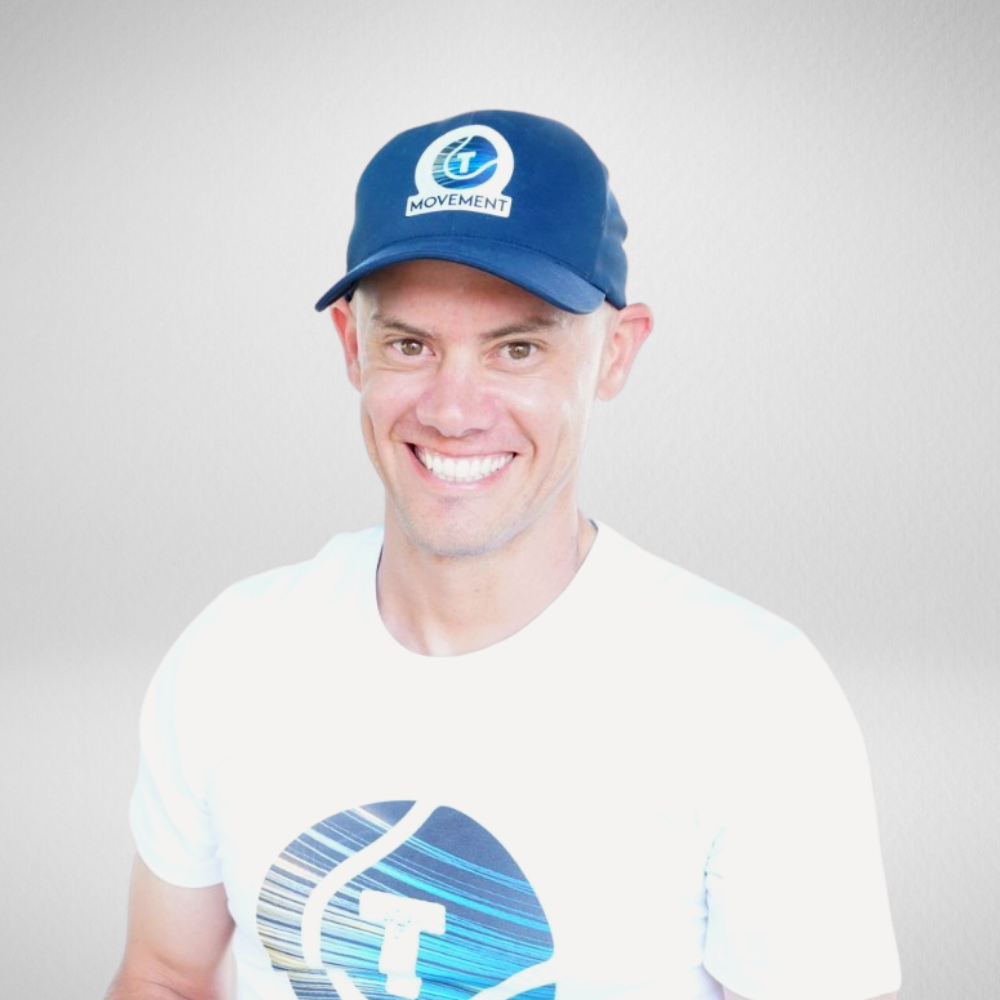 Alex Hynes is the founder of T-Movement and is currently a High-Performance Tennis Coach and Lead Strength and Conditioning Coach at KDV Sport's Tennis Academy, on the Gold Coast. Alex is a qualified Club Pro Tennis Coach, Level 2 Strength and Conditioning Coach, and has a Bachelor's degree in Sports Science. Alex worked at Tennis Australia for 8 years as a High-Performance Tennis Coach and Physical Performance Coach with the ACT and QLD National Academies.
Players Alex has worked with include, James Duckworth, John Millman, Nick Kyrgios, Ajla Tomjlanovic, Jarmila Gadjasova, Sam Groth, Kim Birrell, Priscilla Hon, Lizette Cabrera, and numerous top 100 ITF junior players. T-Movement is a combination of sports science, human anatomy, physical training, and tennis coaching. T-Movement provides online, video- based training programs for emerging tennis players, who are limited by their movement and speed on court or plagued by injury. These programs help players reach their true potential by improving sports-specific footwork, fitness, and body management which builds their confidence, energy, and ultimately – match performance.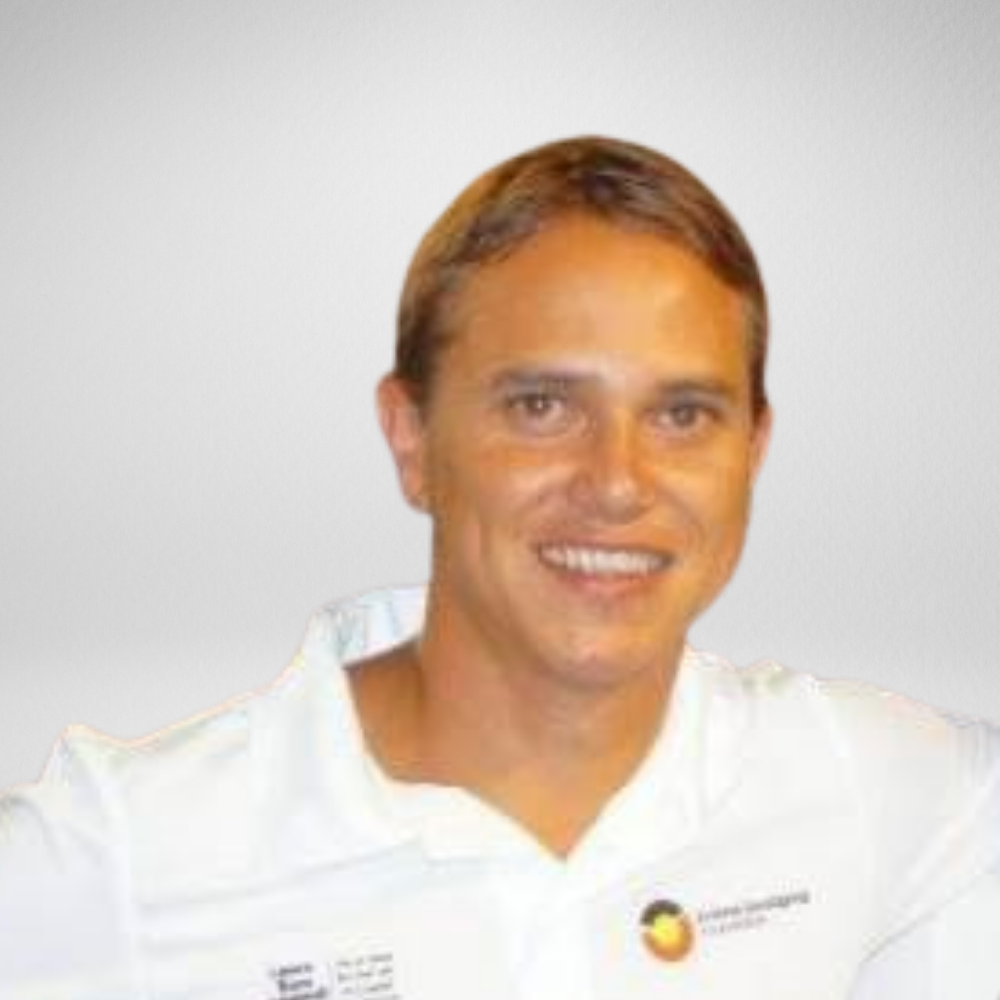 Indigenous Program Lead
Tennis NT
Anzac is the current Indigenous Tennis lead at Tennis Northern Territory working closely with the Inclusion and diversity team in delivering the 'Racquets and Red Dust' tennis program, which has seen Anzac coaching indigenous players in over 20 remote communities throughout the NT. Prior to his time at Tennis, Anzac held the role of Head Coach at the Evonne Goolagong Foundation where he supported pathway development for indigenous athletes across the country and was the representing tour coach for the Australian indigenous junior team who competed in Hong Kong, Fiji and Samoa.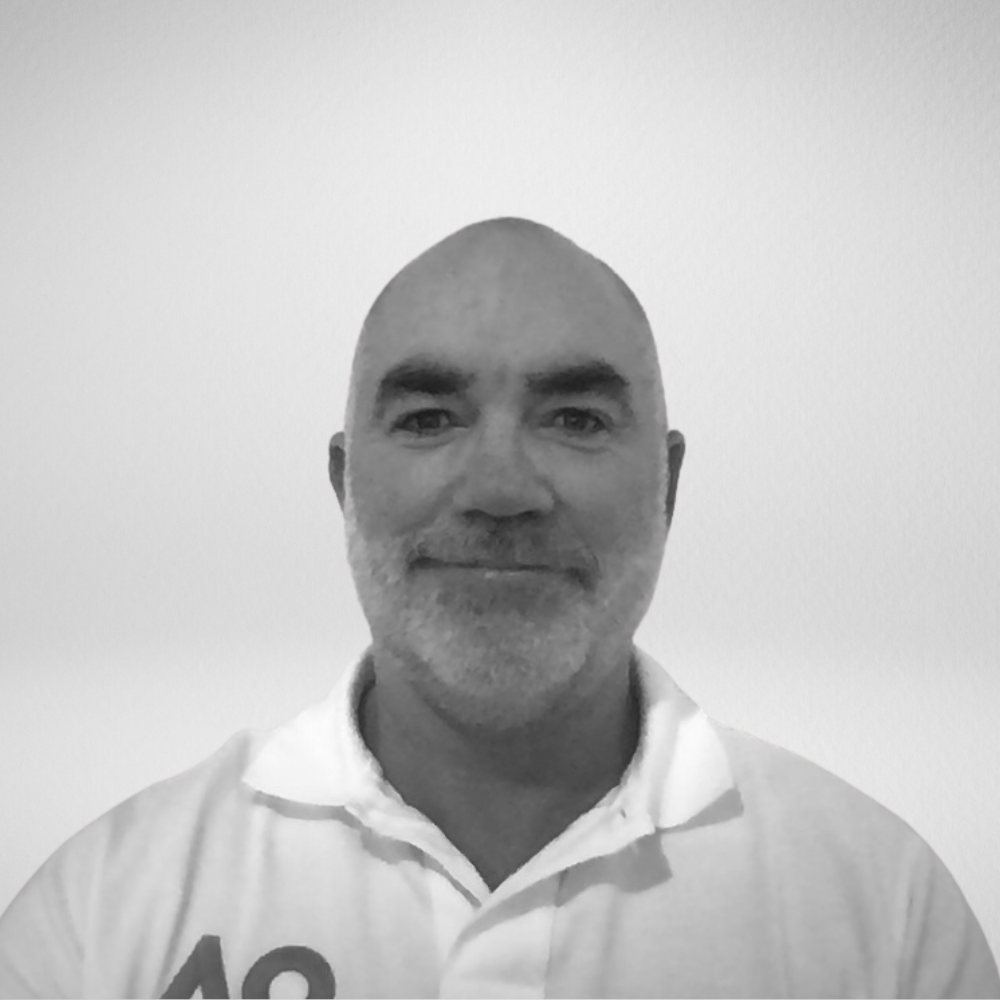 National Wellbeing Manager
Tennis Australia
Ben Robertson is the National Wellbeing Manager at Tennis Australia. His role is to enhance and develop the wellbeing and positive mental health of Australia's next generation of tennis players and coaches. Ben has extensive experience in High Performance sport, previously working with Australian male and female elite cricketers and soccer players. Ben holds a Bachelor of Education, a graduate certificate in mentoring elite athletes, is an accredited football coach with Senior and Youth coaching experience at representative level, as well as previously owning a small business in coaching.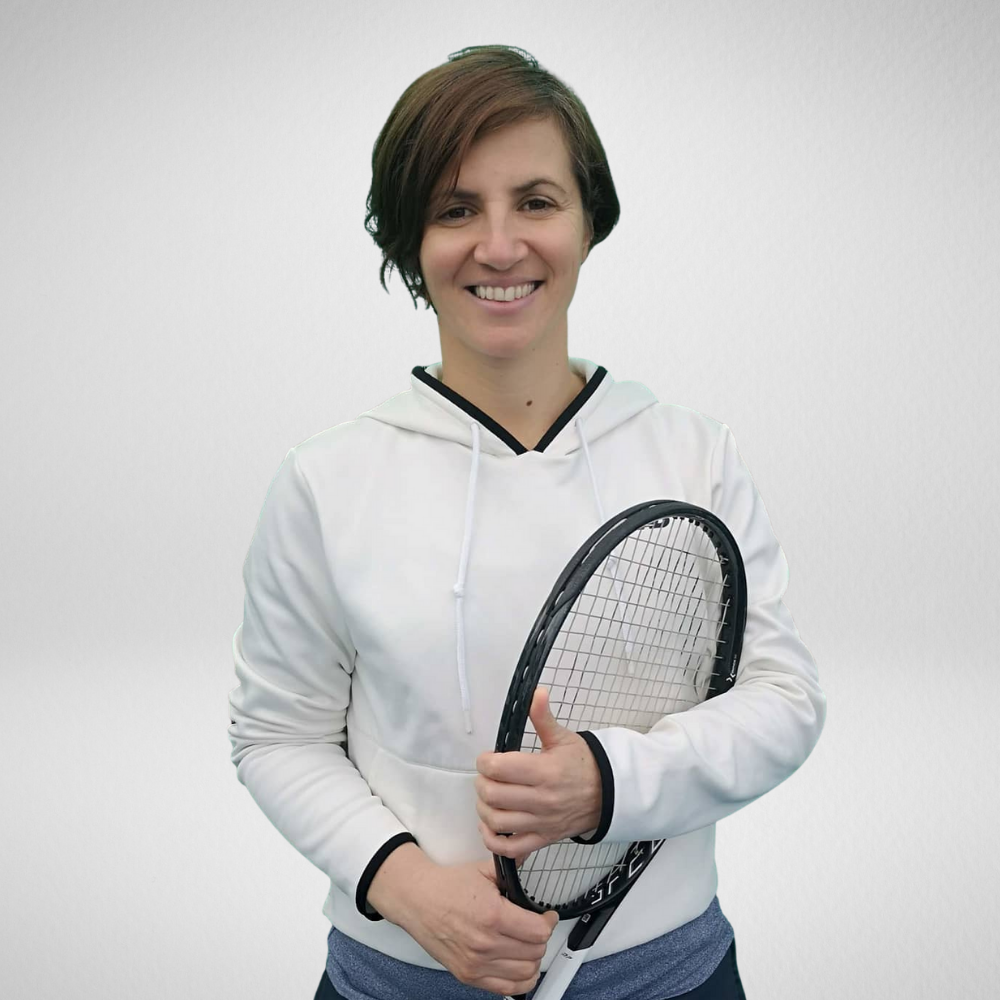 Director of High Performance
Champion Academy
A high performance coach; Beti Sekulovski's extensive coaching experience included working for both Tennis Australia for 5 years and various High-Performance environments in the U.K. and Europe over her coaching journey. Among her multiple coaching highlights is her long-term partnership with the WTA tour player Jaimee Fourlis. As a player, Sekulovski was known for her grit, hard work, and unwavering dedication to her craft. Her rapid rise up the professional rankings was halted by a career-ending knee injury. In her short time on tour, she reached a career-high singles ranking of 270 WTA and 120 WTA doubles. Additionally, Sekulovski is the founder and co-host of Down the Line TV. A gifted presenter, she is truly one of the brightest minds in professional tennis.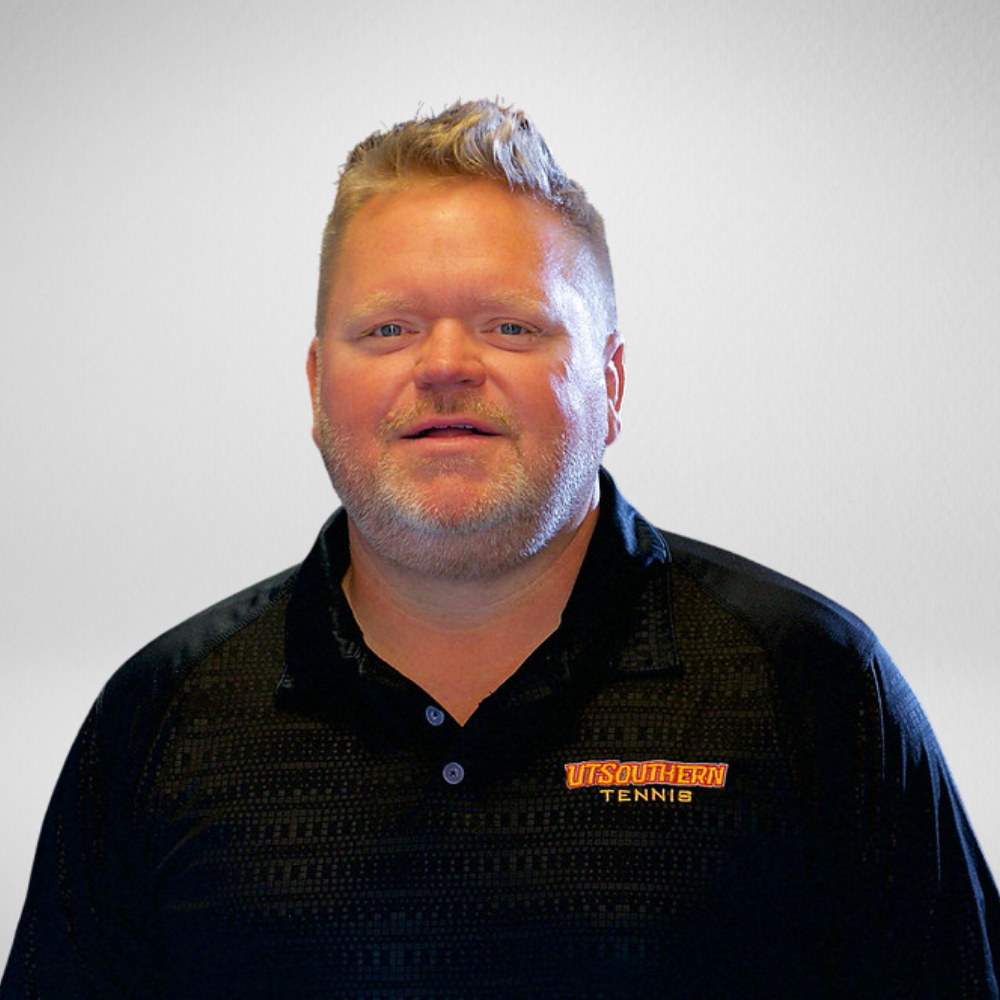 Director of Tennis
Temple Hill Country Club
Bill is a veteran with over 30+ years of college, junior and club coaching and management experiences and is recognized as a High-Performance Tennis Specialist by the PTR, USPTA & USTA. No stranger to entertainment and tennis promotions, he created and co-hosted the award-winning weekly radio show called "Tennis Talk" that aired on WLAC out of Nashville. In 2012 Bill served as an "on air" TV announcer and commentator for the WTA Tour Dallas Women's Pro Tournament on the FOX Sports South Network and ESPN. For 21 years he served as the Director of Tennis for the Bluegrass Yacht & Country Club in Hendersonville, Tennessee and for the last 5 years has overseen a seasonal tennis program at Temple Hills Country Club which is a "sister" Club Corp facility. During his time at Bluegrass the club was recognized as a Top 50 Tennis Welcome Center and was also awarded both the Professional Tennis Registry Facility of the Year for Tennessee and the USPTA Tennessee Tennis Facility of the Year.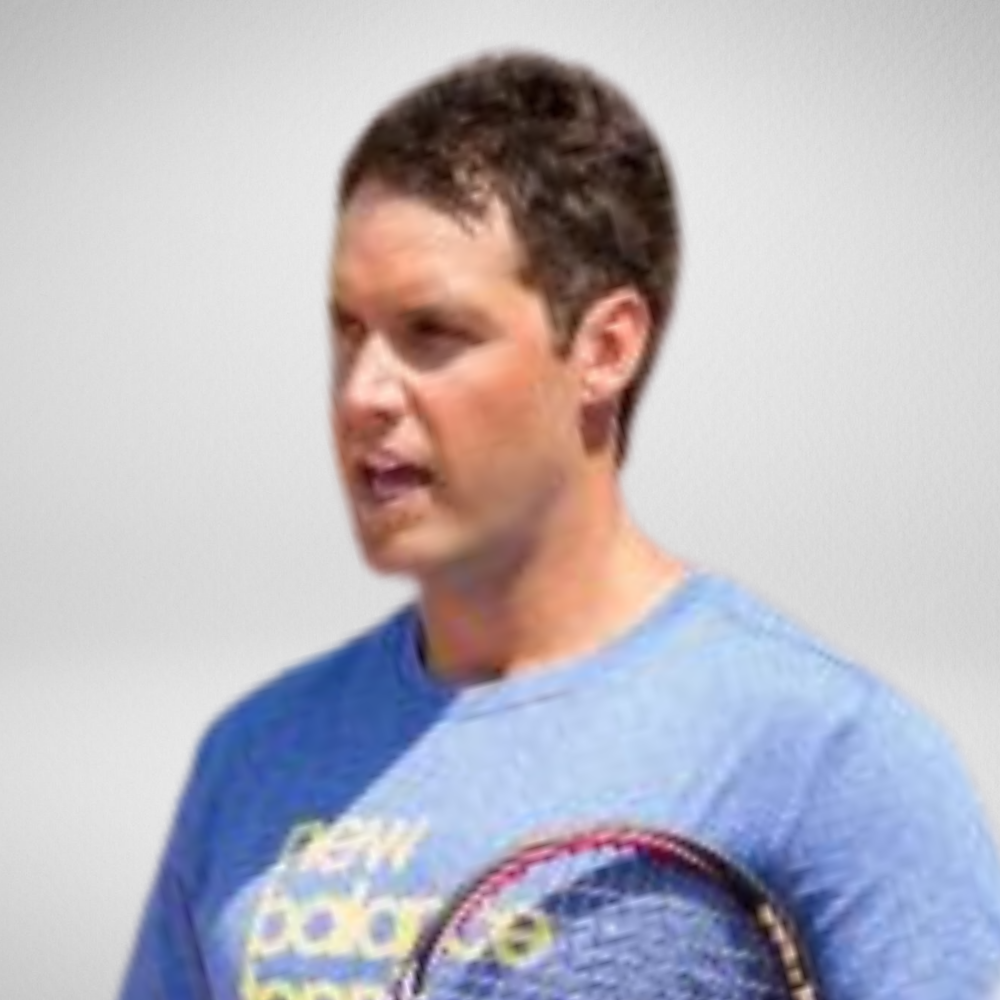 Head of Game Development Partnerships
Tennis Australia
Callum Beale is the Head of Game Development Partnerships for Tennis Australia which involves identifying, partnering and delivering emerging variations of Tennis to the Australian market. This is new area of investment for Tennis Australia, with the immediate focus being on Padel, POP Tennis and Beach Tennis, all of which will be showcased at AO22 and integrated more formally into the Tennis business in the coming year/s.
Callum's Tennis background involved a majority of his junior years spent as part of the Tennis Australia player pathway before pursuing a US College Tennis career which saw him achieve All-American status for singles and doubles. Academically, Callum has completed a Bachelors in Applied Science, a Masters in Business Administration and most recently completed a specialist course through Harvard Business School. Through this time Callum has performed a number of roles for Tennis Australia, including time spent within the coach education and delivery domains.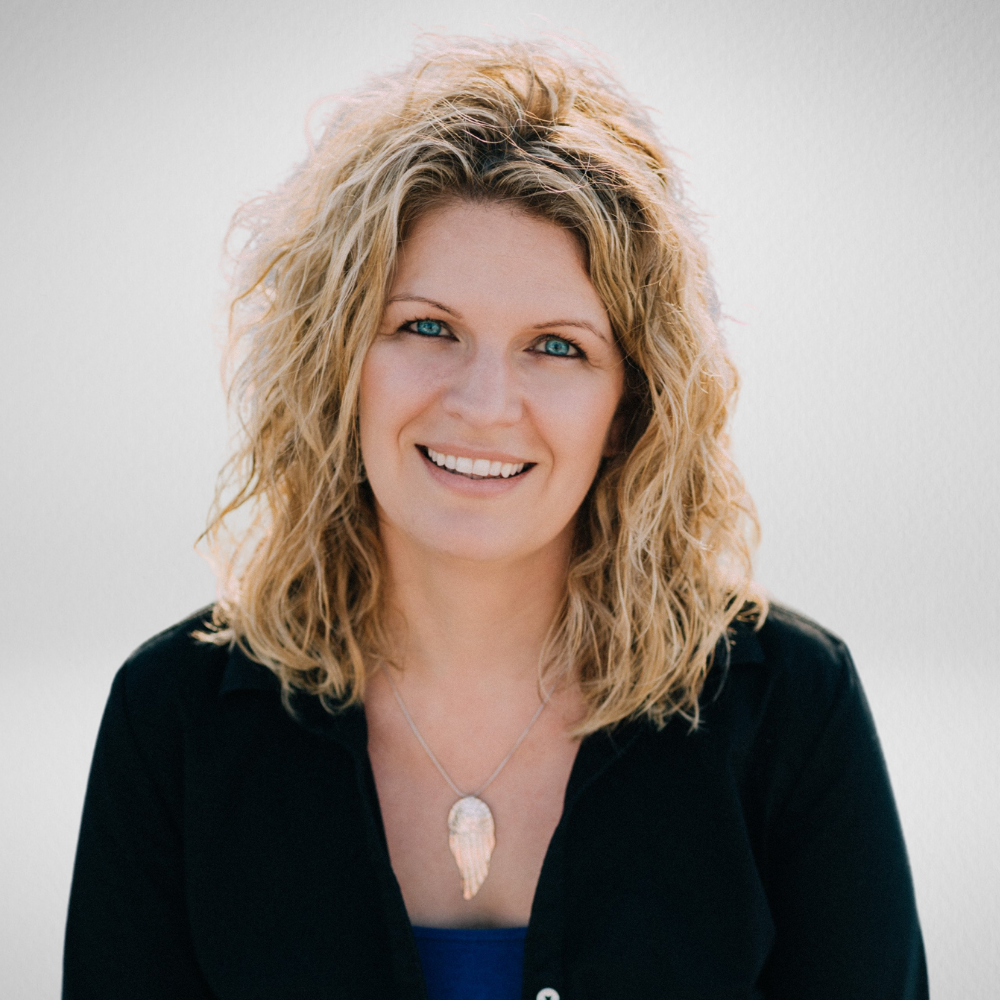 Certified Mental Performance Consultant,
Author of On Top of Your Game
Carrie Jackson is a Certified Mental Performance Consultant in Northern California and has been a professional in the field since 2002. Carrie works with athletes and performers at every level, from recreational athletes to elite and professional athletes competing at national and international levels. She is co-author of the book Rebound: Train Your Mind to Bounce Back Stronger from Sports Injuries, as well as co-host of the podcast The Injured Athletes Club. She has been interviewed as an expert resource for articles that have appeared in publications such as New York Times, HuffingtonPost, US News and World Report, Outside Magazine, Shape Magazine, Men's Fitness, Women's Health, Runner's World, and Women's Running Magazine.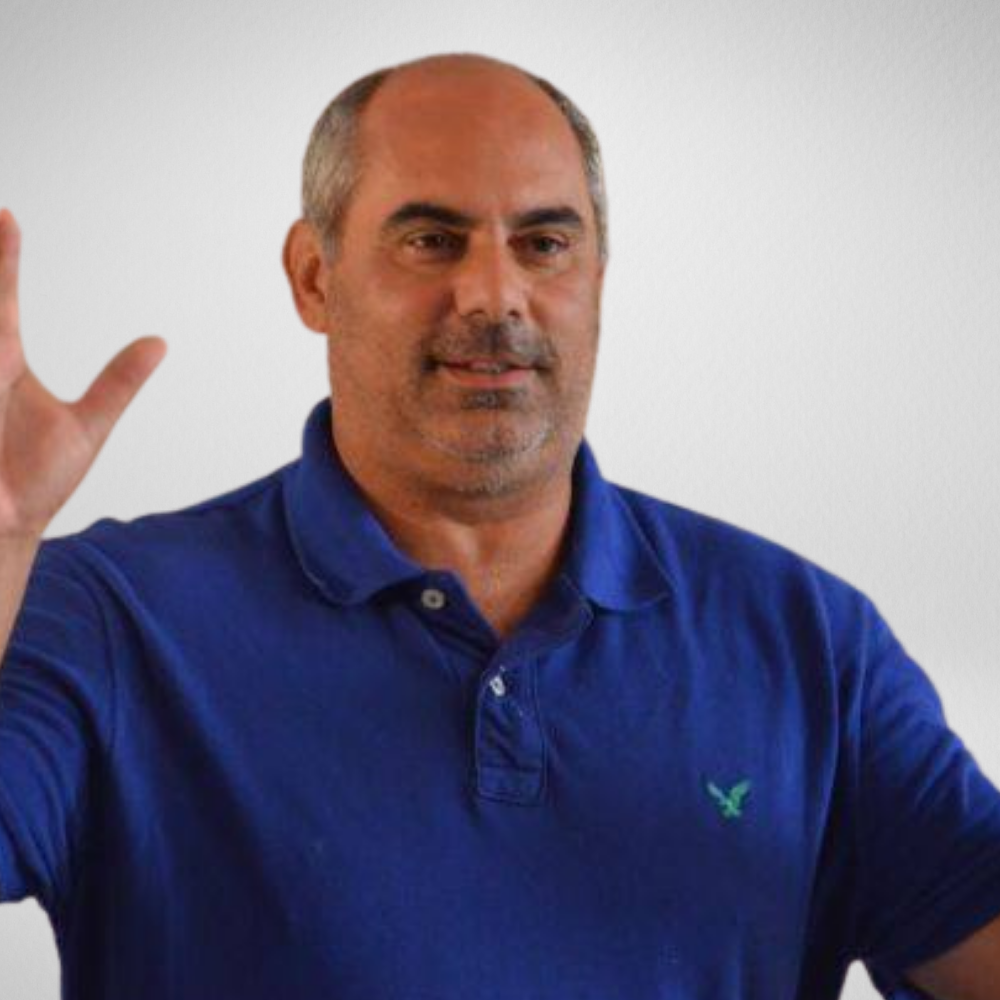 Director
JTCC,
Former Coach of Robin Soldering & Monica Selas
Claudio Pistolesi is the Director of JTCC and is the Former Coach of Robin Soldering & Monica Seles. Claudio had a successful playing career before becoming a coach, being in the Top 100 ATP Rankings (Best Ranking #71) for 5 consecutive years, which included victories over several Top 10 players. He also won an ATP Tour title, 4 ATP Challenger titles, reaching the 3rd round of Roland Garros and Quarterfinals at the Monte Carlo Master Series. For 6 consecutive years, Pistolesi was nominated for the Italian Davis Cup team.
As a coach, Claudio is currently working with Emil Ruusuvuori, Andrej Martin, Francesco Ferrari & Ante Pavic. He was also the coach of the Japanese Davis Cup Team for 7 years. Pistolesi has coached over 15 players to reach their highest ranking or improve their rankings substantially. Some highlights include Robin Soderling, reaching a career high #4 & won 3 ATP titles; Daniela Hantuchova, improving from #24 to #17 & 1 WTA Title and 1 WTA Finals; and Simone Bolelli, improving from #248 to #36 (No. 1 in Italy). Alongside this, Claudio has coached multiple players to break into the Top 100, and works with several players to break through into the ATP & WTA Rankings.
Claudio Pistolesi is currently the JTCC Director of Tennis in Florida, based at the prestigious Bolles School in Jacksonville. He has been an ATP Coach representative for four consecutive terms in the ATP Player Council. He is also one of the founders of the GPTCA (Global Professional Tennis Coach Association) certified by ATP.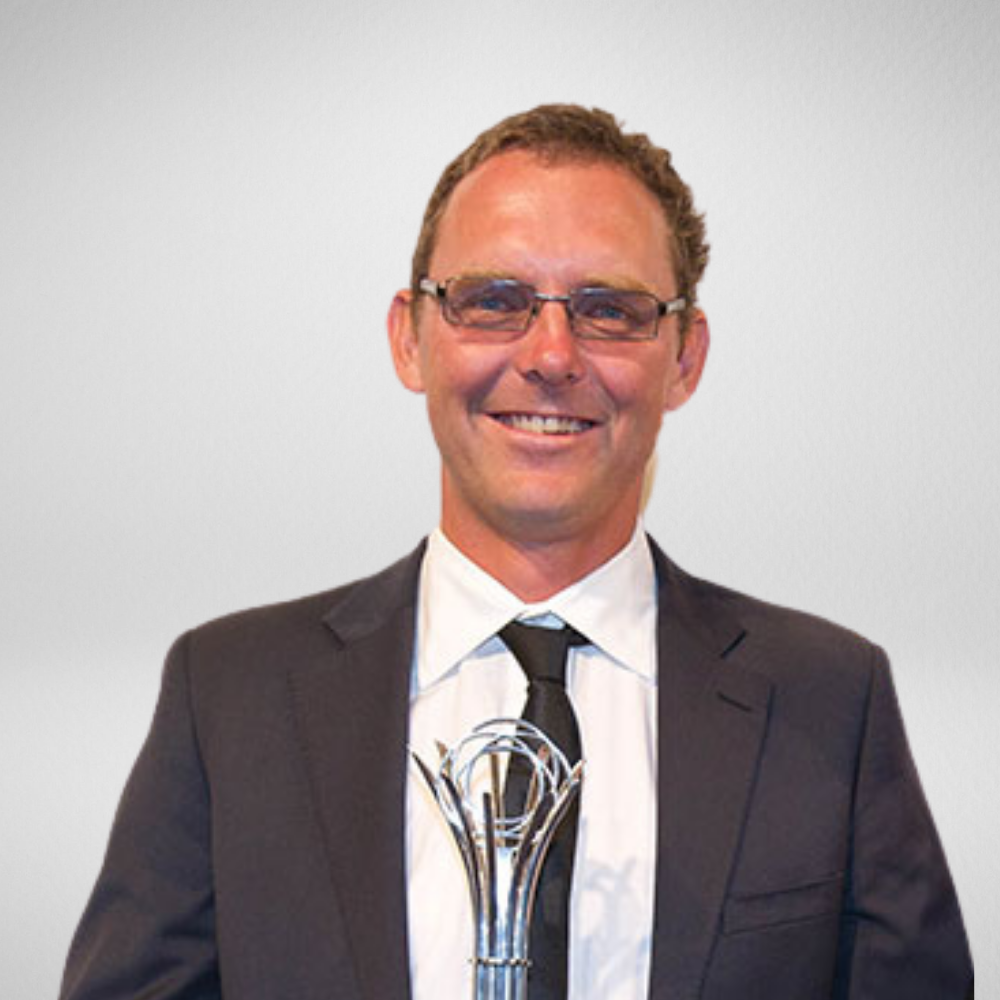 Head Tennis Coach
SCG Academy
Experienced tennis industry leader with a history of innovation and success. Clint is the Head Coach at Sunshine Coast Grammar. He is a former QLD Talent Development Manager and National Academy Coach at Tennis Australia. Prior to these roles, Clint owned and operated one of the most successful tennis coaching and tennis centre management companies in Australia. A High Performance Tennis Coach, Clint won the 2013 prestigious Newcombe Medal for Talent Development Coaching Excellence. He has also won four Queensland Coaching Excellence Awards and coached numerous state teams.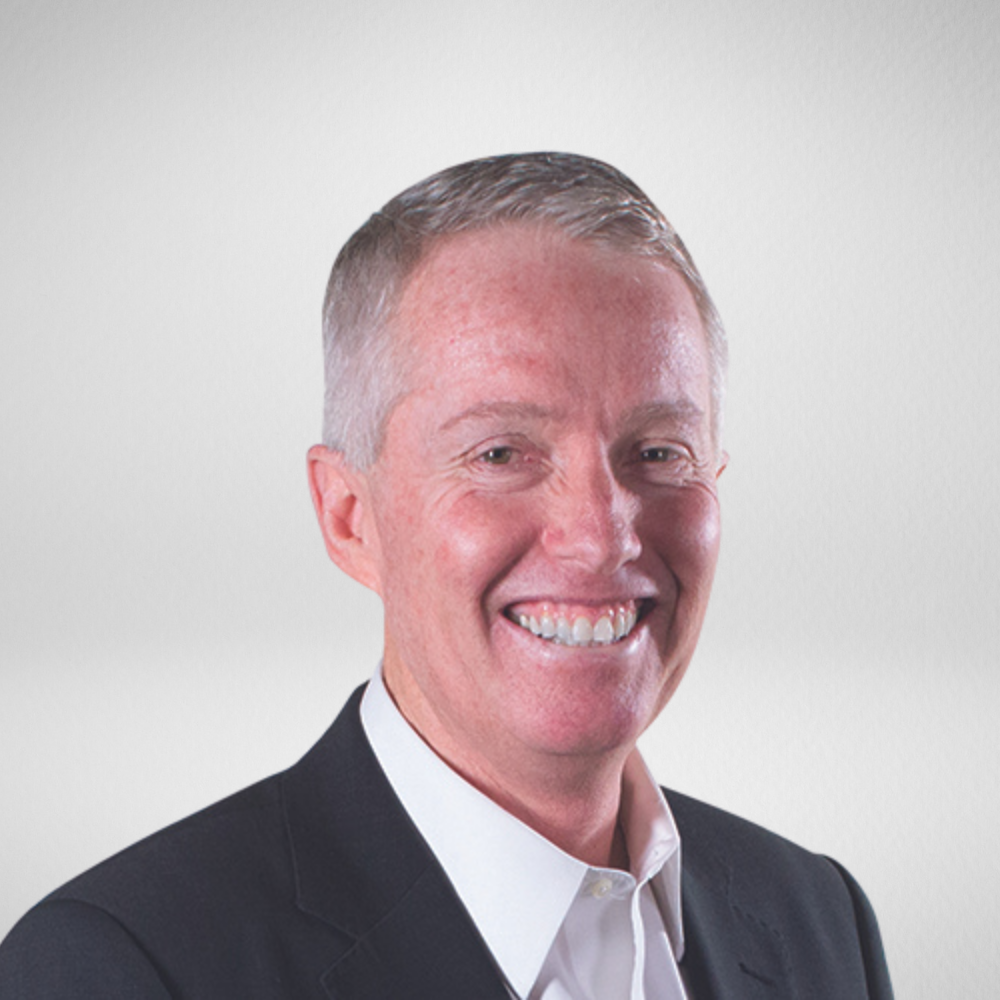 Craig is recognized as one of Australia's most innovative and forward thinking chief executives. His charismatic and passionate nature, together with his business acumen, has leveraged him to the forefront of sports administration and the leader behind Australia's largest and most successful international sporting event.
Most recently, he was the driving force behind the Australian Open being the first Grand Slam tennis event (and first truly global sporting event) to be held safely and successfully during the COVID-19 pandemic. This incredible logistical exercise involved transporting more than 1000 people (including more than 500 players) across the globe to Melbourne for a two-week modified quarantine (in which players were allowed out to train and prepare for the AO), followed by six tour events in the week leading into AO 2021.
Despite some enormous obstacles, AO 2021 was hailed a massive success (especially by the players) and kick-started the international tennis tour at a time when it was most needed.
Craig's incredible relationship with the players has long been a key to the success of the Australian Open right from when he was appointed Tournament Director for his first event in 2006. He was later appointed CEO of Tennis Australia in 2013.
In that time the Australian Open has continually broken attendance records and attracted more than 814,000 people from around Melbourne, Victoria and across the globe in 2020 alone. The event delivers more than $377 million in economic benefit to Melbourne each year and reaches a global audience of more than one billion households. His relationship with the players and relentless focus on improvement has transformed the Australian Open into one of the players' and Australia's favourite sport and entertainment event.
Craig has also led the introduction of successful initiatives to shift the historical decline in tennis participation including the rollout of digital platforms, which has increased access to courts by over 350%. He has led the diversification of Tennis Australia with the creation of a global production unit, development of music and food partnerships, the launch of a venture capital fund and a successful incubator partnership.
He also serves as the Chair of the Coalition of Major Professional and Participation Sports (COMPPS) in Australia and is on the Board of Rising (Melbourne's International Arts Festival).
Prior to joining Tennis Australia, Craig was Director of Tennis at the University of Illinois, where he led the fastest tennis program turnaround in US collegiate history, breaking a 100 year-old record for most consecutive wins.
He twice earned the US National Coach of the Year award, which was presented by the President of the US at the White House, coached several top ten professional players and captained the South African Davis Cup team. His achievements have further been recognized by being elected to the College Tennis Hall of Fame (2010) and Illinois Athletic Hall of Fame (2017).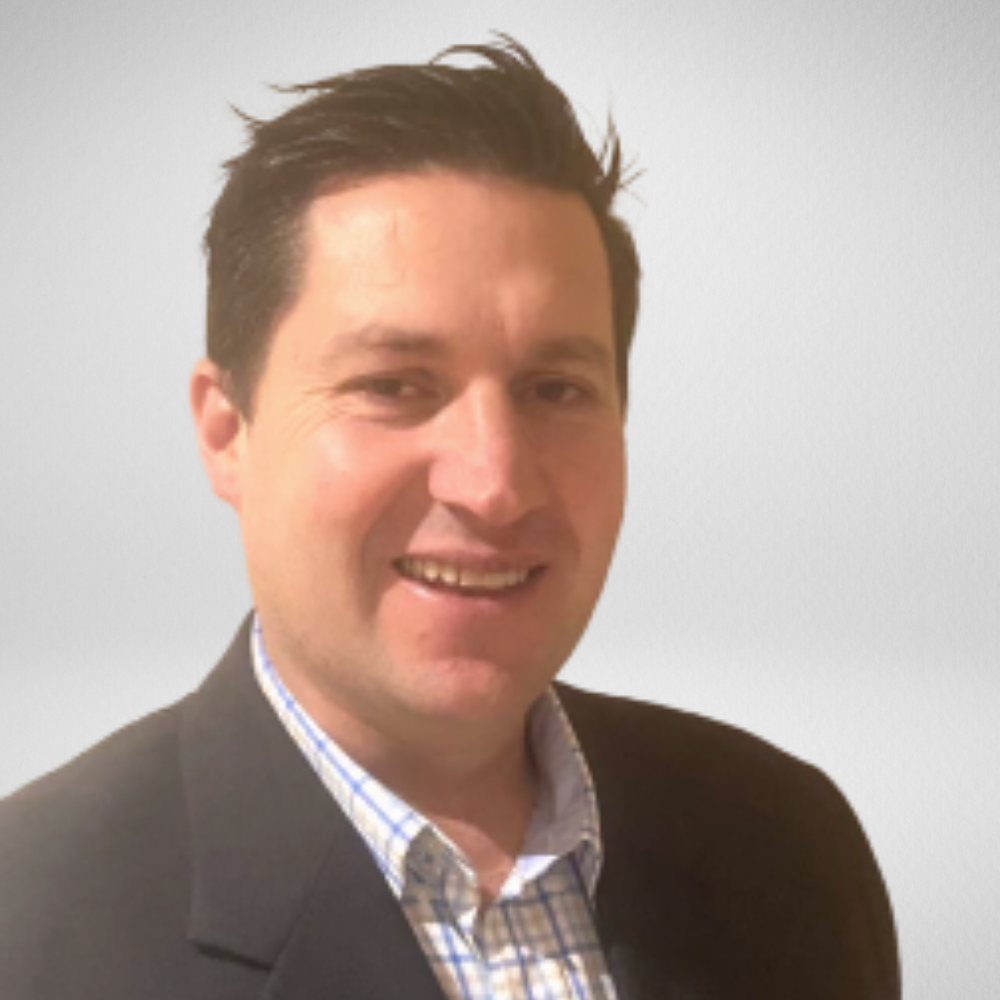 Senior Integrity Officer
Tennis Australia
Damien is a former Victoria Police Officer and is widely regarded as a subject matter expert in the investigation of sexual assault, child abuse and family violence. He has more than 20 years investigative experience and spent four years training detectives to respond to sexual assault, child abuse and strategies to manager registered sex offenders. Damien is currently the Senior Raiders Chairperson at Knox Basketball, the largest basketball association in Australia, and has a strong link to coaching.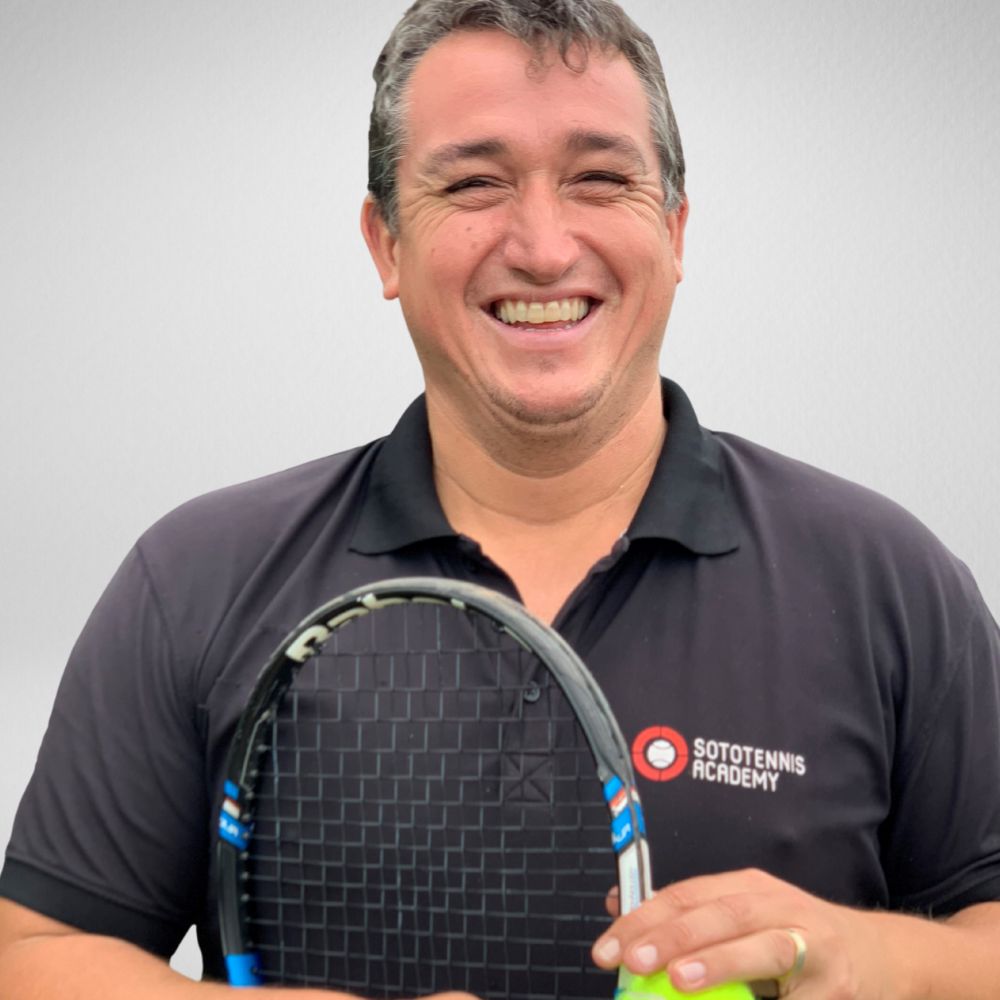 Director
SotoTennis Academy
Former British #1 Doubles Player Dan Kiernan has been involved in international tennis at all levels as a player and coach for over 30 years now. Dan studied and played tennis at Louisiana State University before playing on the professional tour and winning matches at Grand Slam Level, eventually going on to found SotoTennis Academy, Spain (STA) in 2010.
Since then, Dan has helped players reach QFs at Grand Slam, win Junior Grand Slams, reach WTA Top 100 and win National and International tournaments. In 2020, Dan created and continues to host the Control the Controllables Podcast, which entertains, educates and energises the tennis community by picking the brains of those involved at all levels of the sport we love.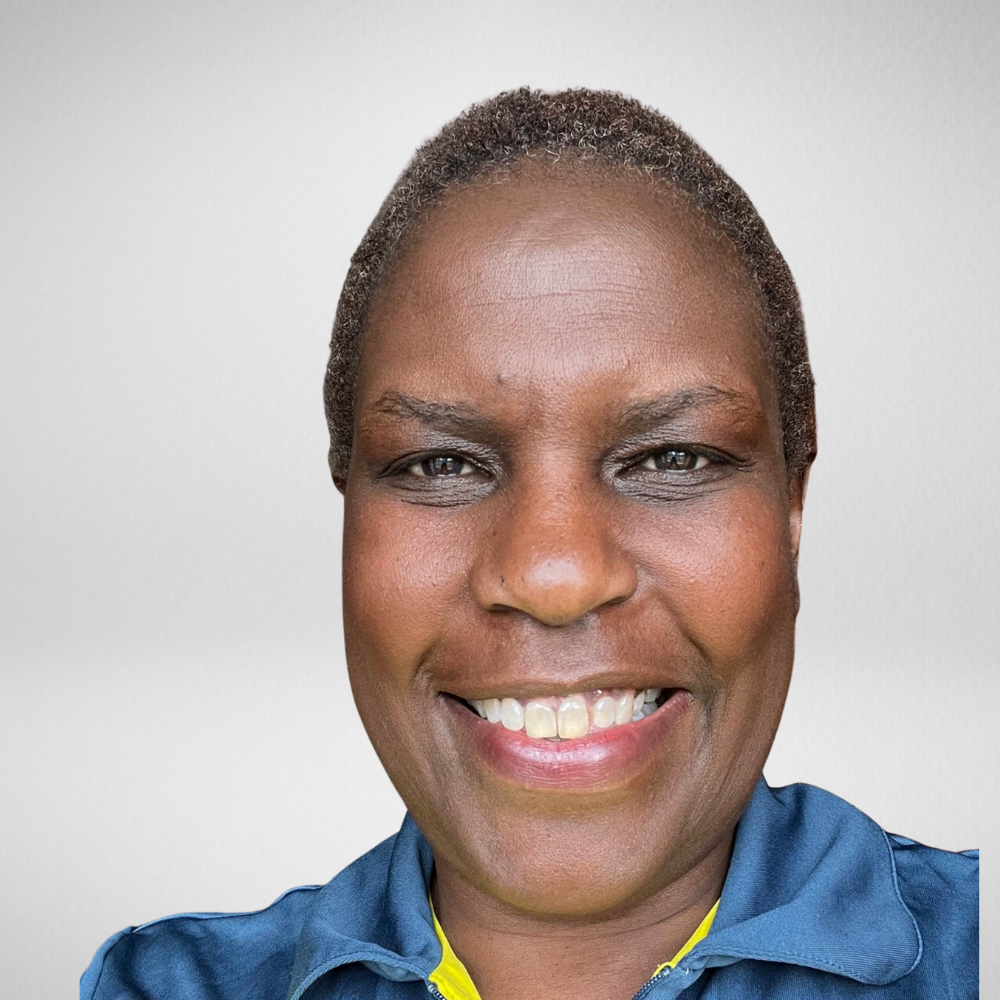 Global S&D Management Consultant,
Public Speaker
Dr. Elizabeth Odera, 2021 Black Tennis Hall of Famer, is celebrated as a ChangeMakeHer, one of the world's most influential and inspiring women of 2011 (Ashoka ChangeMaker), was knighted with the medal of honor, French Order of Youth and Sports by the French Government, and Head of State Commendation (HSC) from the Government of Kenya, for her ground breaking work in development of youth sports in Kenya, and her commitment to excellence in education. "Princy", as the kids call her (or "Dr. Liz" as she is known by everyone else), has been involved in the education and training of more than 11,000 youth in various sports, including basketball, tennis, football, rugby, athletics and swimming at Sadili Oval Sports Academy and Malezi School and where she de-mystified tennis and opened opportunities to about 5,000 children from poor and rich communities alike. Dr. Odera and her team received the reward of the Spirit of the Land of the Olympic Games of the Salt Lake City in 2002, the G-ForSE in Japan in 2003.
Odera has led an extensive youth program in Kibera (Africa's largest slum) that includes a schools' tennis for better health, and weekly basketball training, which, through a global partnership, is expected to top 2100 children below 10 years by April 2019. Liz also developed a tennis after-school education project, which earned an honorary USTA-NJTL membership. Liz has successfully coached a large number of juniors, who have represented their respective national teams, played international tennis events (including French, Wimbledon and US Open), earned into WTA points, and continue to earn important scholarships to colleges and high schools in Africa, Europe and USA. She also consults for collegiate tennis. A recipient of the Humanitarian of the Year in 2004 in South Carolina, Liz is a PTR International Clinician and Tester and Provider for Kenya. Liz is the founder of the national Girl Power Clubs Africa program (which Serena Williams has visited twice) that uses sports to build leadership amongst Kenyan 3740 girls. Liz extended her mentoring to sports organizations, and was recently honored as Global Ambassador for Sport and Development by sportanddev.org and the Swiss Academy for Development. Her book, Sports For Life is available on Amazon. Liz was one of Kenya's top tennis players between 1976 and 1986, when she even played tennis circuits briefly in Europe before choosing to take up academics more seriously, eventually majoring in molecular biology, clinical trials, project management and sports science. Liz provides consulting services in tennis, personal development and program management. Liz divides her time between Durham, NC- USA, and Nairobi, Kenya.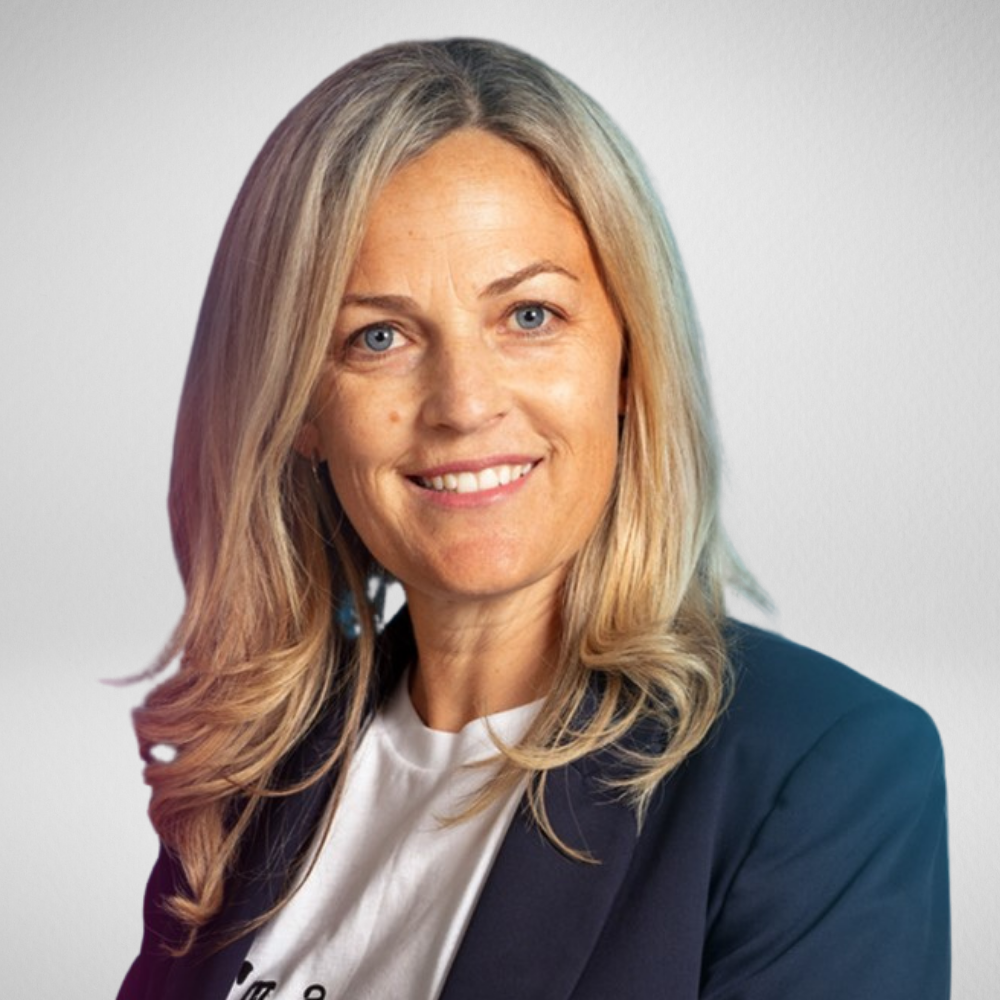 High Performance Coach,
International Speaker
Emma Doyle is a Performance Coach and international speaker helping you turn your motivation into activation. She has been coaching for 30 years and through her keynote speaking, mentoring, coaching, and consultancy she inspires, improves, and impacts players, coaches, teams, and corporates within her Global triangle between Melbourne, Australia, Denver, Colorado and Glasgow, Scotland. She is a Tennis Australia High-Performance Coach with a strong background as a tennis touring professional, a talent development coach and she has represented her native Country as the Australian coach on 20 occasions winning four Asia Oceania world team titles (2018 – Junior Fed Cup Captain). She provides practical coaching tools for heightened self-awareness in how to use your language and strengthen your inner voice. She specialises in helping people to develop a high performing mindset, enhance confidence, and how to access emotional intelligence for authentic relationships. Emma is passionately involved in creating gender equity in all sports and the workplace by educating coaches and empowering females; aiming to stretch their comfort zone, build their confidence and discover their inner coach.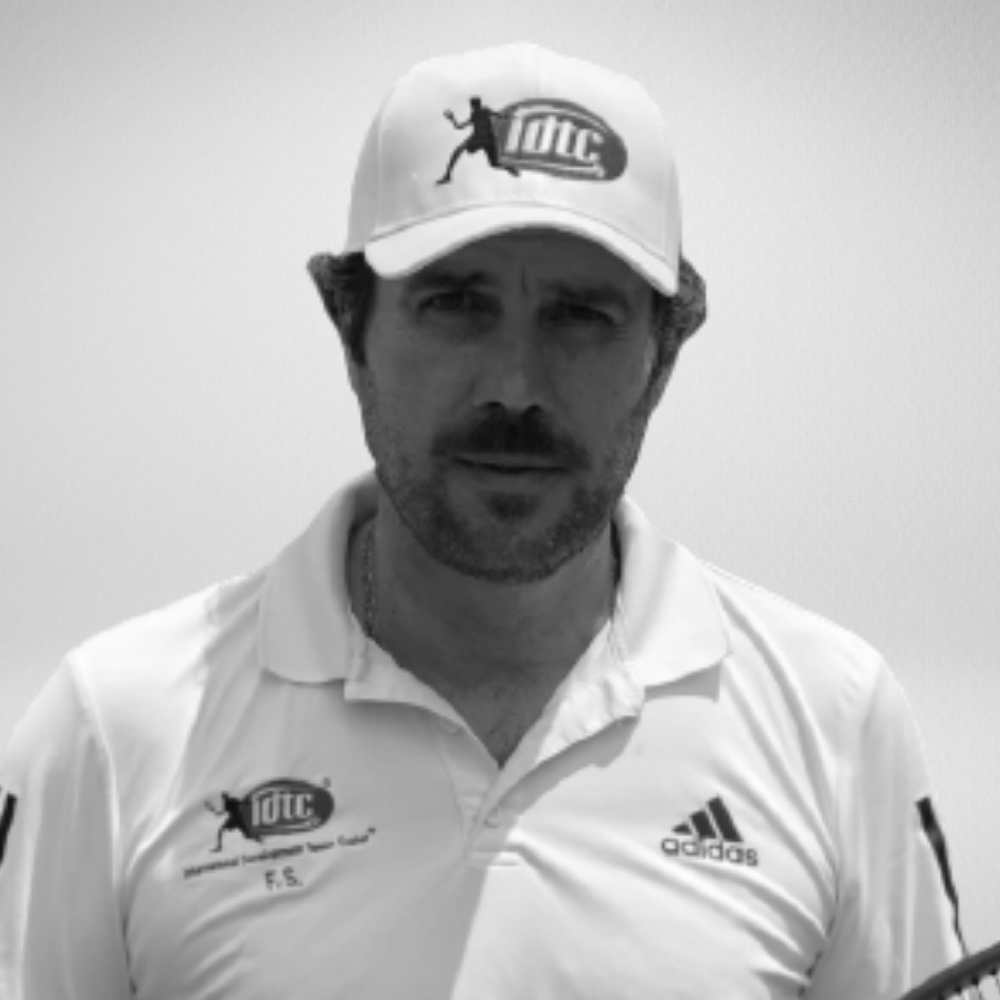 Founder/President
Segal Institute 
Fernando has more than 40 years of professional career. He is a tennis development expert ecognised worldwide for his accomplishments and philosophical concepts through actions. He is the founder of the SEGAL INSTITUTE for the formation of leaders in Tennis Development and strategic tennis transformations with many international clients. He is also the author of 11 published books on different tennis topics. He has lectured on his concepts, experiences and theories at various ITF world conferences, national tennis congresses and courses in more than 45 countries.
Segal has been a member several times of ITF Committees and other International Committees including the GPTCA, IMSCA, STMS, SSIH and Sports Alliance. Additionally, he has worked with National Tennis Federations as National Tennis Director and Chief Development Consultant, including Argentina, Brazil, Mexico, New Zealand, and more. From his Development Programs, Junior players have been developed who have won 16 Junior Grand Slams and then were Top 10 ATP / WTA. Recently he received the GPTCA Award as "Tennis Coach of the year" 2021. He is President of the GPTCA for Argentina, Chile and Mexico, the official body of the ATP for Certification of High-Performance Tennis Coaches. He is also a member of the scientific and administrative council of four different organisations around the world.
Fernando is a leader on Tennis Worldwide, who are currently involved in several tennis projects in several countries. His main priority is to help develop and transform a new generation of tennis
leaders.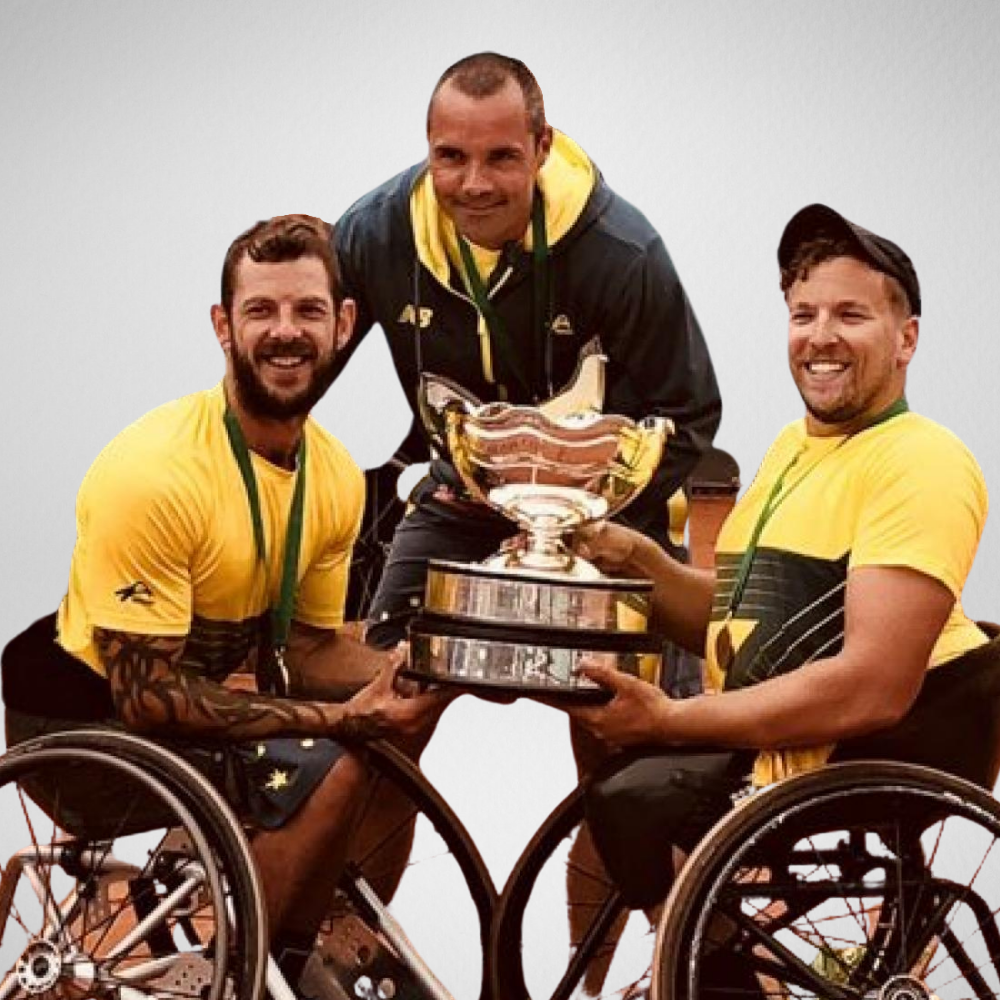 National High Performance Wheelchair Tennis Coach
Tennis Australia
Coach of Dylan Alcott
Francois is the National High Performance Wheelchair Tennis Coach. His guidance and expertise proved invaluable as his charge, Dylan Alcott, recently became the first man in history to win a Golden Slam (claiming all four Grand Slam singles titles, plus Paralympic gold, in the same calendar year).
Francois has been leading the way with Tennis Australia for the last 7 years, coaching both Dylan and Heath Davidson to incredible success on the international stage. He leads the innovation of wheelchair technical skills of Australian Wheelchair Tennis Coaches. Facilitates the development of Tennis Australia's Wheelchair Program and its competitive pathway, as well as managing athletes in their transition to the professional ranks.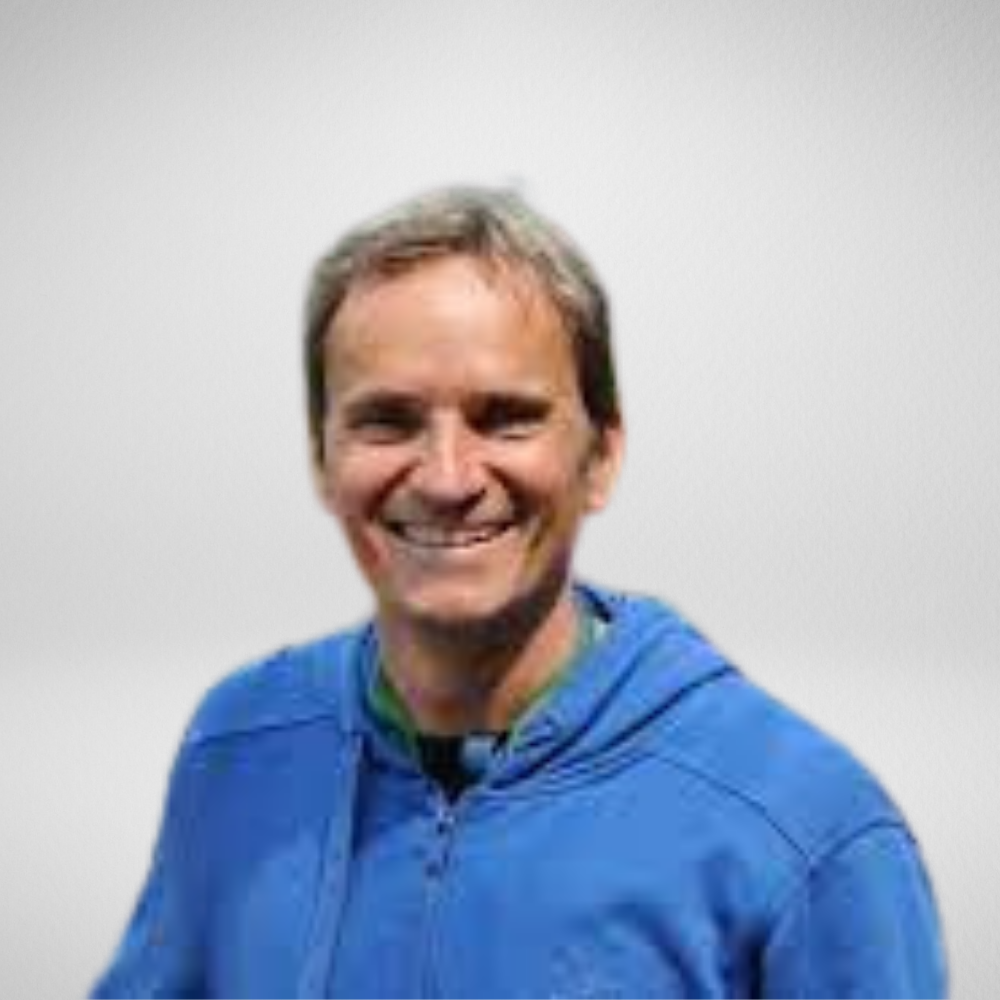 Coach of Felix Auger-Aliassime
Since January of 2017, Frederic has been the coach of Felix Auger-Aliassime, helping the young Canadian rise up the ATP ranking from #614 to #9. In this time he has also worked for Tennis Canada and captained the Canadian Davis Cup team.
Prior to this, Frederic worked with Vasek Pospisil from 2012 to 2016. During this time, Pospisil reached an ATP ranking of No.25 in singles and No.4 in doubles. Highlights include a singles quarterfinal at Wimbledon, final in Washington, and semi- final in Montreal. In doubles Pospisil won Wimbledon, Indian Wells, Beijing, Rotterdam, Atlanta and Basel. Frederic also coached Caroline Garcia from March 2011 to June 2012, where she reached the Wimbledon Juniors semi-final and the US Open Juniors final. Between 1999 and January of 2011, Frederic worked with Jeremy Chardy, who reached a singles ranking of World No. 31.
Before his coaching career took off, Frederic himself reached a career-high ranking of ATP No.59 between 1989-1998. He reached two ATP Tour finals, was runner-up at the San Marino Open and won the title in Palermo in 1991.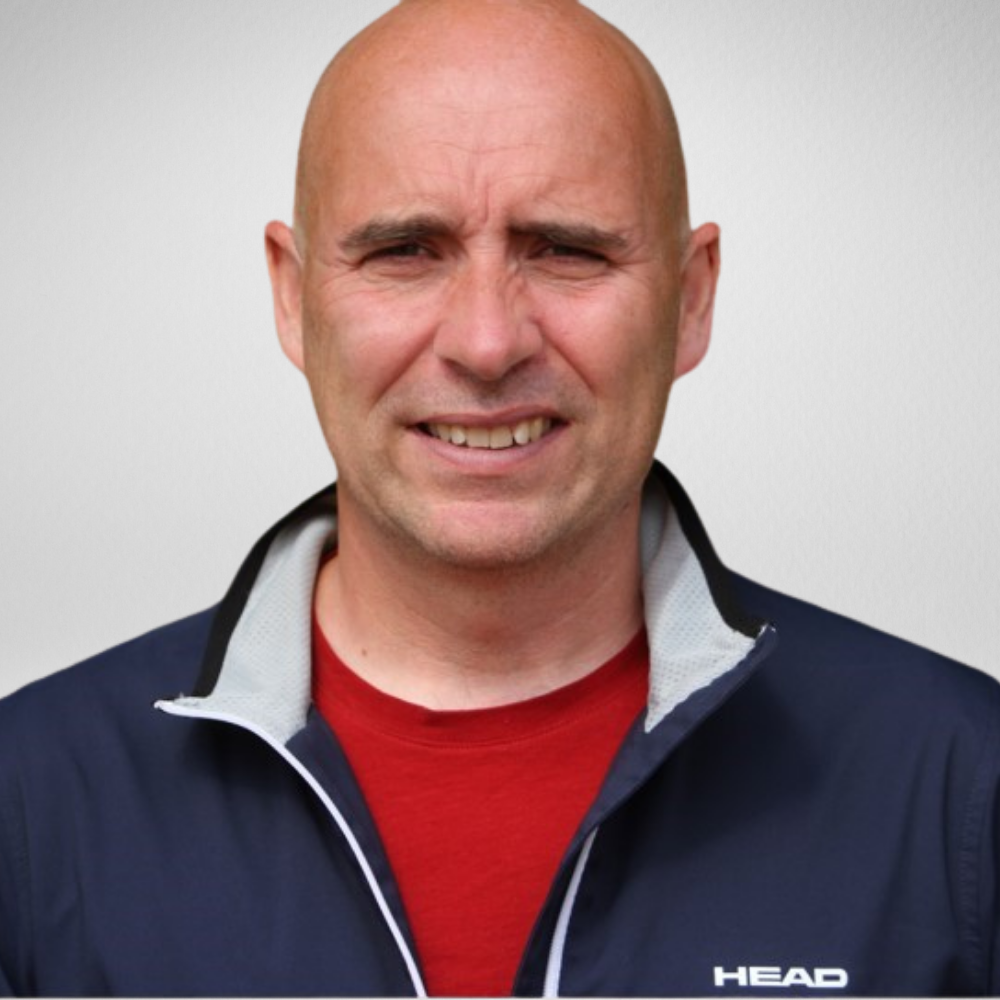 Davis and Fed Cup Captain of Ireland
Garry has worked on the tour for thirty years with numerous ATP and WTA players. Also, during this time, he had prosperous reigns as both Irish Davis Cup and Fed cup captain. Garry was instrumental in the development of the Irish National tennis centre in Dublin City University. During this time as performance director, Tennis Ireland developed their first group of home grown pro players to play grand slams in both senior and junior level, with numerous juniors participating in all four grand slams. He is currently working with Vitalia Diatchenko (WTA high #71) and is the founder of Prodigy Tennis, as well as a consultant to academies / governing bodies in sport.
As well as coaching, Garry is a well established
international guest speaker and has presented for many international sporting governing bodies, including Tennis Europe and the ITF. He holds an MBS in business practices, HDip in Leadership, HDip in organisational behaviour, HDip in executive training and is currently a DProf candidate, where his specialised subject is elite performance sport.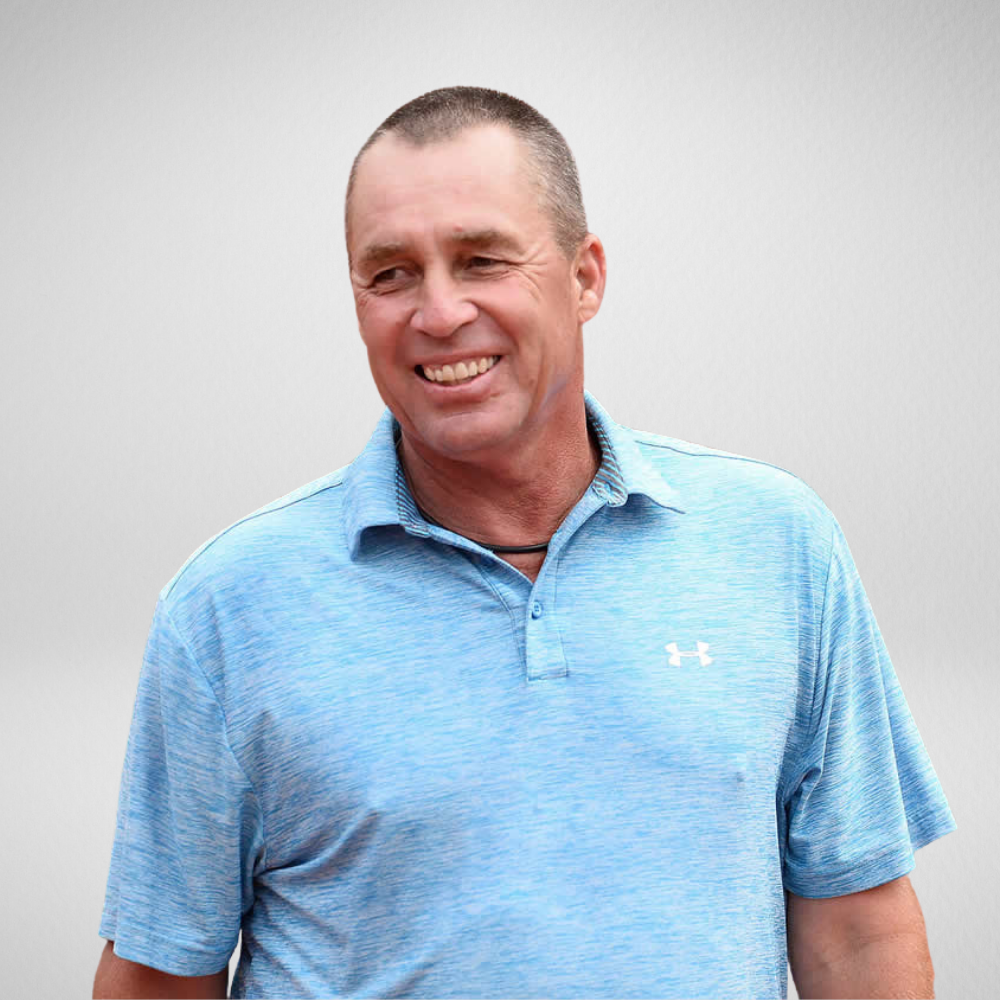 Former ATP singles #1 for 270 weeks.
Winner of 8 Grand Slam titles.
Former coach of Andy Murray.
Ivan is one of the all time greats and a legend of the game. He was ranked world No. 1 for 270 weeks and won 94 singles titles during his playing years. He won eight Grand Slam titles and was runner-up a joint record 11 times (tied with Roger Federer and Novak Djokovic), making him the first male player to appear in 19 Grand Slam finals. He also appeared in a record eight consecutive US Open finals, and won seven year-end championships.
Ivan pioneered a new style of tennis. His game was built around his big heavy hitting forehand, and his success is cited as a primary influence in popularising the currently common playing style of aggressive baseline power tennis.
After retirement, he became a tennis coach for many players. In particular, he helped Andy Murray win three major titles and reach the No. 1 ATP singles ranking.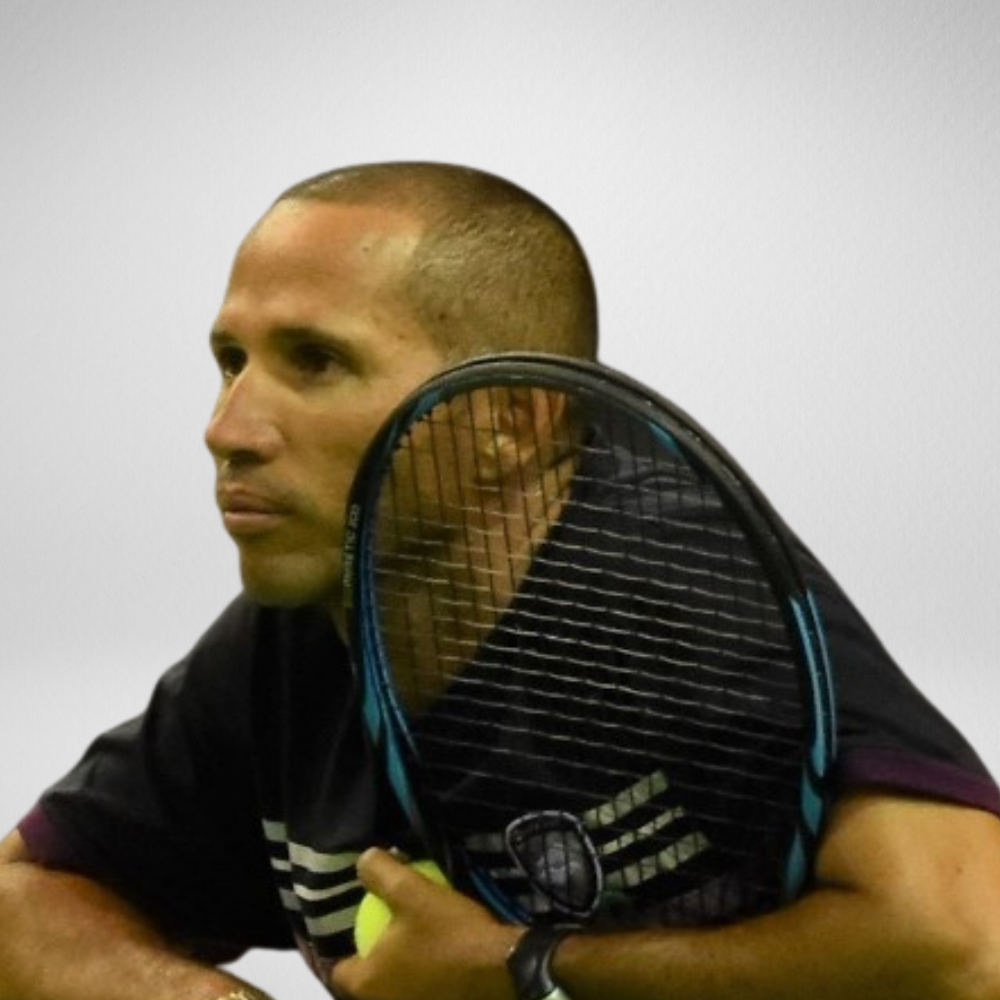 Davis Cup & ATP Cup Captain of South Africa,
ATP Coach of Former World #1 Doubles Pair
Jeff is a former professional tennis player and the current Davis Cup Captain of South Africa. During his playing career he achieved a career high singles ATP ranking of 184. In doubles he achieved great success, winning 6 ATP titles and achieving an ATP ranking of 12 in the world.
He has coached on the pro tour since 2013, coaching Robert Farah and Sebastian Cabal that same year when they were ranked 68 and 65 respectively. Under Coetzee's guidance, the Colombian duo won 20 titles which included two Grand Slams triumphs in 2019 – at Wimbledon and the US Open. They also became the world No 1 doubles pair in July 2019. He also accompanied Cabal and Farah to the Rio and Tokyo Olympic Games where he was appointed coach of the Colombian Olympic tennis team.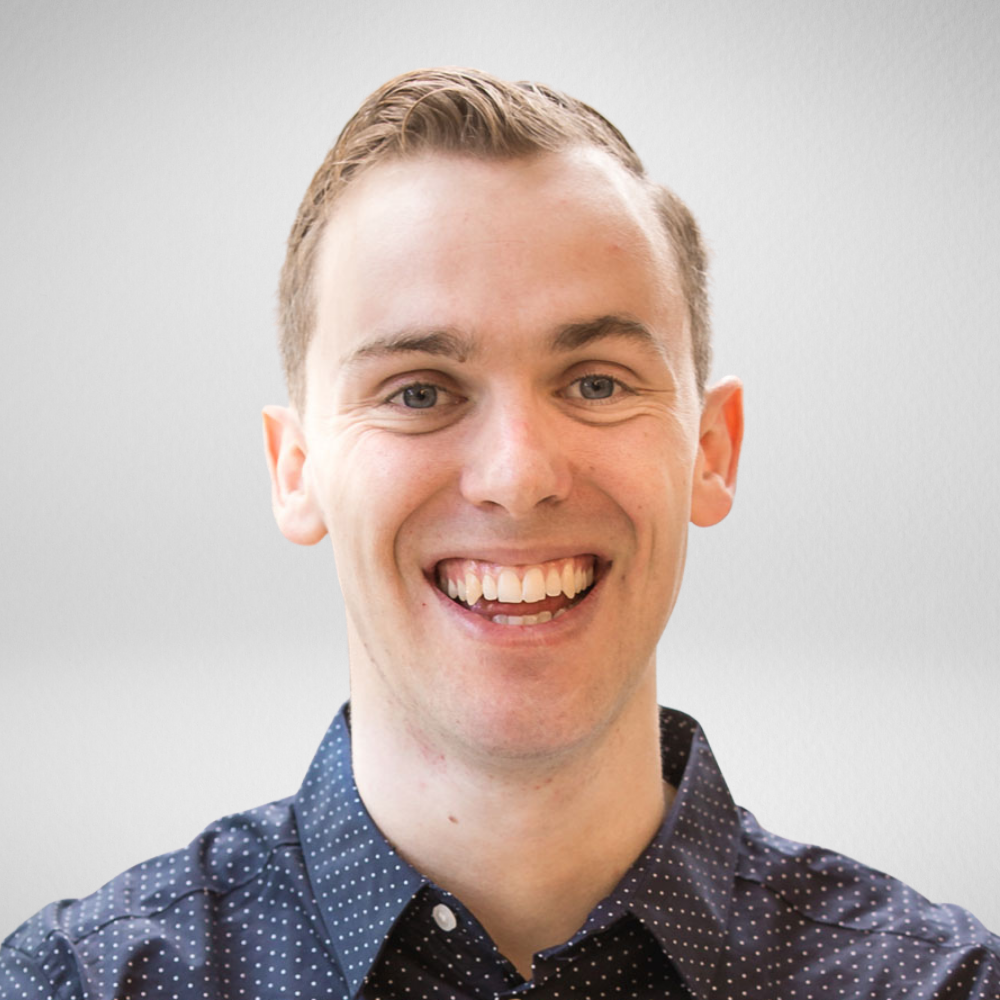 Kody was raised in a small country town by a CEO dad and school teacher mum, Kody was drawn to helping others, and exhibited a passion and flair for creativity at a young age. These traits would later become his trademark winning business combination.
By the time Kody had reached the end of his schooling he had interned at Clemenger, the largest advertising agency in Australasia at the time, and had been offered a scholarship to their private design academy. Everything seemed set for Kody to head into this world of art and design. However, during his high school years Kody endured the loss of several close friends to suicide, prompting a change of direction. Fueled by his love of helping people and desire to bring hope to a young generation, Kody began volunteering in local projects to help youth who had lost meaning and purpose in their lives.
Turning down his fancy scholarship and instead paying his own way through a Graphic Design degree and youth work diploma in his hometown, Kody focused on running youth initiatives and leadership programs within schools, as well as presenting nationally and internationally as a motivational speaker. After working full time as a pastor for three years, Kody and his wife Sarah set out on a new adventure. With no cash in the bank and only a volunteer role lined up at a church on the Gold Coast, Kody started a freelance Graphic Design agency, never imagining how quickly this would turn into a love affair with entrepreneurship and helping people through business.
From his first business which began with a $250 investment into some business cards, to turning over $1.3M/year, and with a staff of over 35 offshore employees, Kody has kept his focus on taking care of his clients and staff, and still sets his sights on making the world a better place.
If you'd like to get in touch with Kody please visit www.lightningsites.com or www.wodsites.co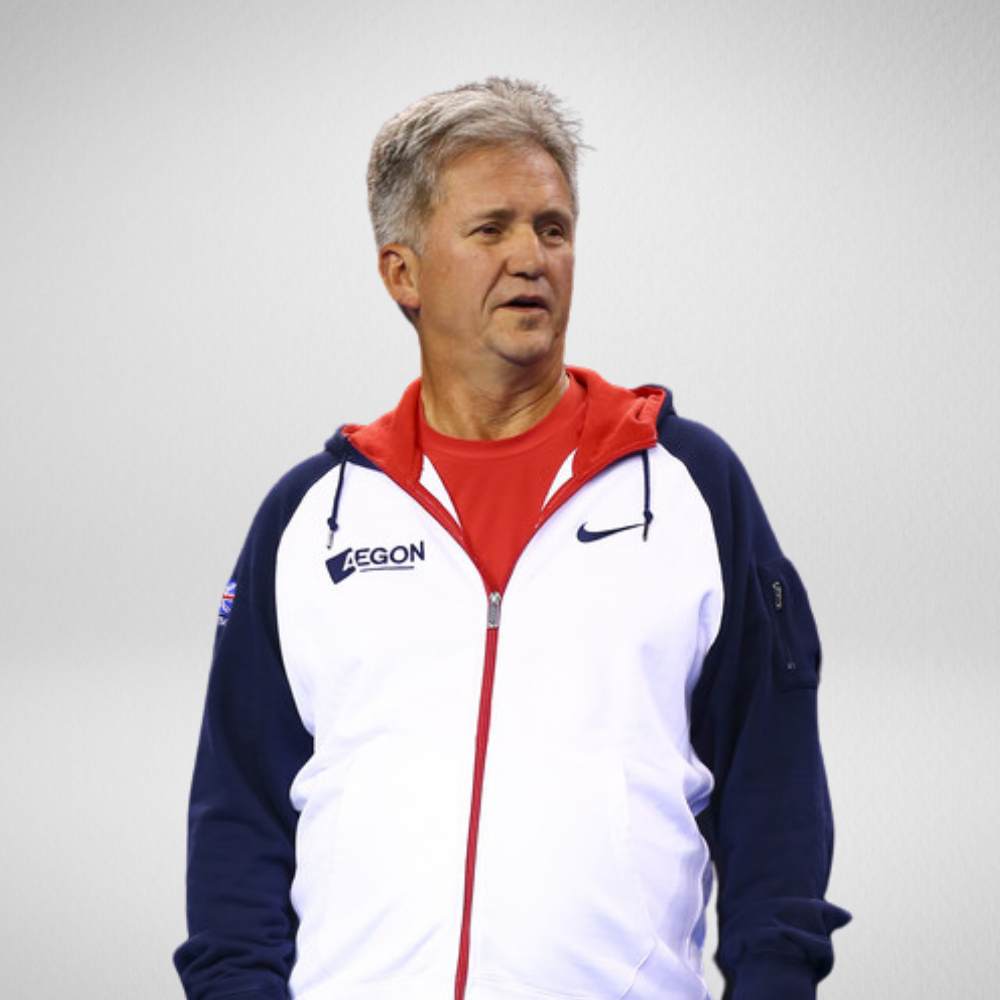 Senior Performance Advisor
Lawn Tennis Association
Louis is world-renowned as one of the best doubles coaches in the game. He's coached and mentored six #1 ranked doubles specialists, including Jamie Murray, Bruno Soares and 26 players who've reached the ATP top 50.
Louis is currently a Senior Performance Advisor with the LTA, but has had many roles since joining them in 2007. Notably one of those roles includes being a Davis Cup and Fed Cup coach and captain for Great Britain, achieving the ultimate success with the Davis Cup for Team GB in 2015. Prior to that, he spent 12 years on Canada's Davis Cup squads.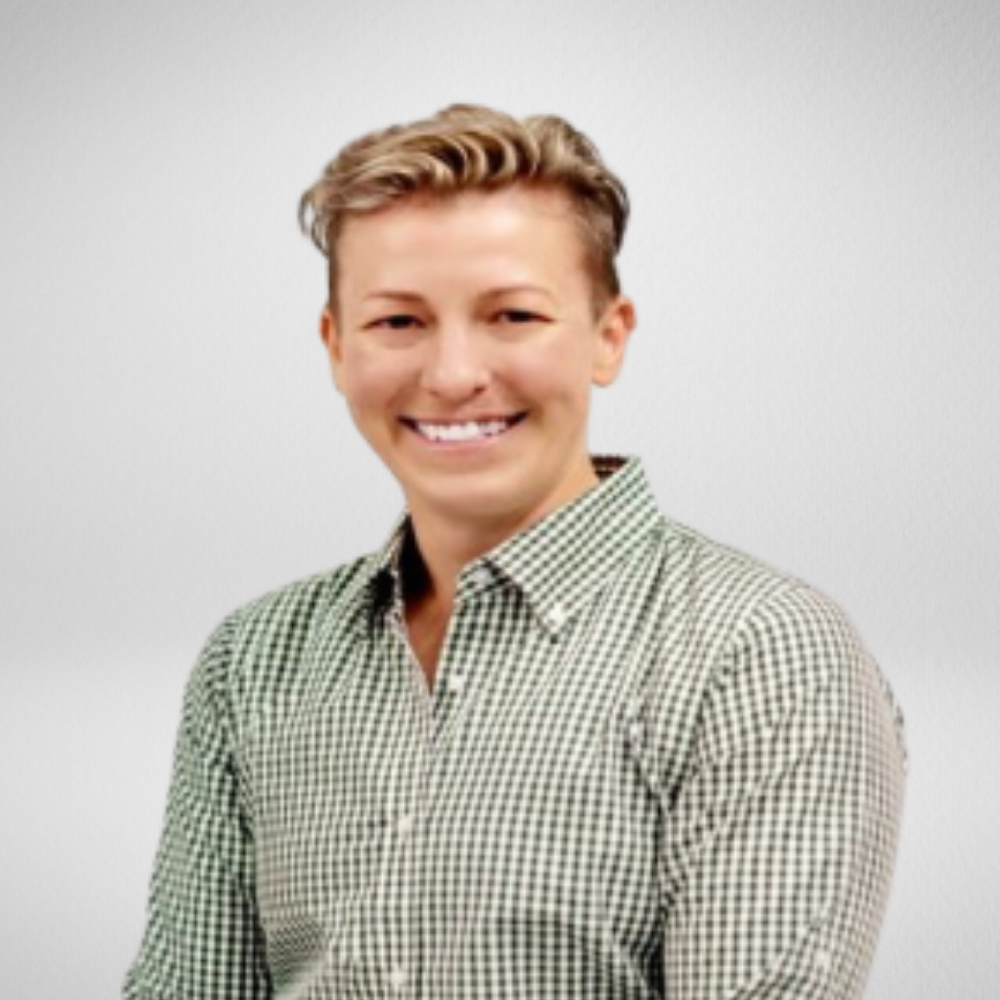 Senior Integrity Officer
Tennis Australia
Louise is a former Victorian and Queensland Police Officer with 20 years experience investigating and responding to family violence, sexual offences, child abuse, assaults, frauds and other criminal matters. Louise has extensive experience in gathering and using intelligence to drive operational responses and investigations. She represented Australia in two Women's Cricket World Cups (2000 and 2005), and toured the UK with the 2001 Ashes team. She is now a Level 2 cricket coach and a director on the board of Mackay Cricket.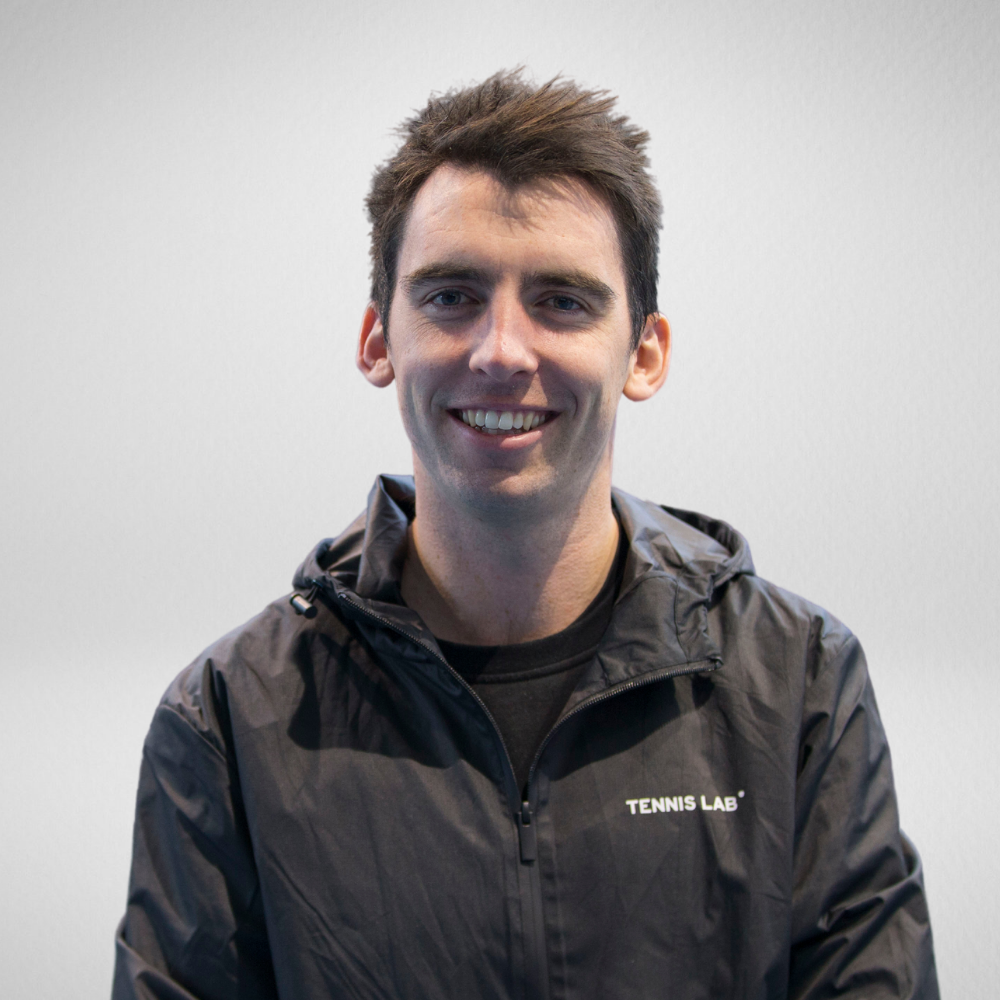 Tennis Lab Technician
Tennis Australia
Lyndon is the driving force behind Tennis Australia's innovative Tennis Lab. With a PhD in sport science and passion for tennis, Lyndon continues to challenge the status quo by strengthening the link between tennis performance, technology and equipment. In his role, Lyndon provides equipment support to some of the world's most elite ATP & WTA players, but with a point of difference – he uses science.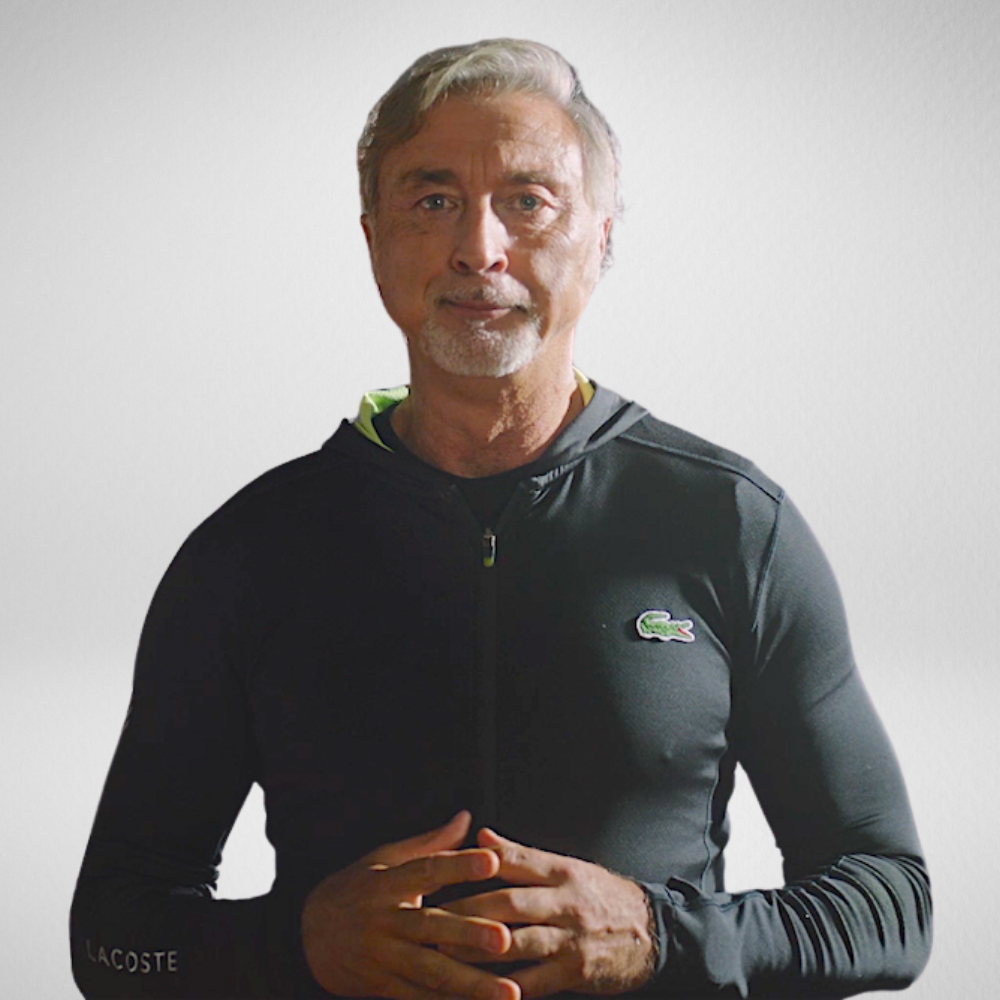 Strength & Conditioning Coach of Novak Djokovic
Marco Panichi is an Italian professional Coach and Massophysiotherapist. He is also a former professional athlete, and two- time Italian long jump Champion. After graduating from NSU University in Florida, USA with a degree in Sport Coaching and Sport Psychology, Marco has worked as a consultant and associate for many International Sport Academies. These include Sanchez-Casal, IMG Bradenton, Beijing Guangzhou, and the National Tennis Federations of Italy, Germany, China, Israel, and Hong-Kong.
He is an Official GPTCA (Global Professional Tennis Coach Association) Representative and lecturer ATP/WTA, a Massophysiotherapist at National Professional School PG, in Italy, a lecturer at the Sports Science School in Beijing, and an athletic Trainer, 2nd Degree, FIT. Panichi is also an International Coach at Formia Fidal Sports School (Tracks and Fields Italian Federation), and he is an expert in Biomechanics applied to Sports at CONI, Italy.
During his long career he has coached and worked with many professional athletes: Novak Djokovic, Christian Garin, Andrea Sanguinetti, Philipp Kohlschreiber, Ivo Karlovic, Leonardo Mayer, Simone Bolelli, Alessandro Giannessi, Matteo Donati, Fabio Fognini, Francesca Schiavone, Lu Yen-hsun, Li Na, Daniela Hantuchova, Karin Knapp, and Anna Smashnova.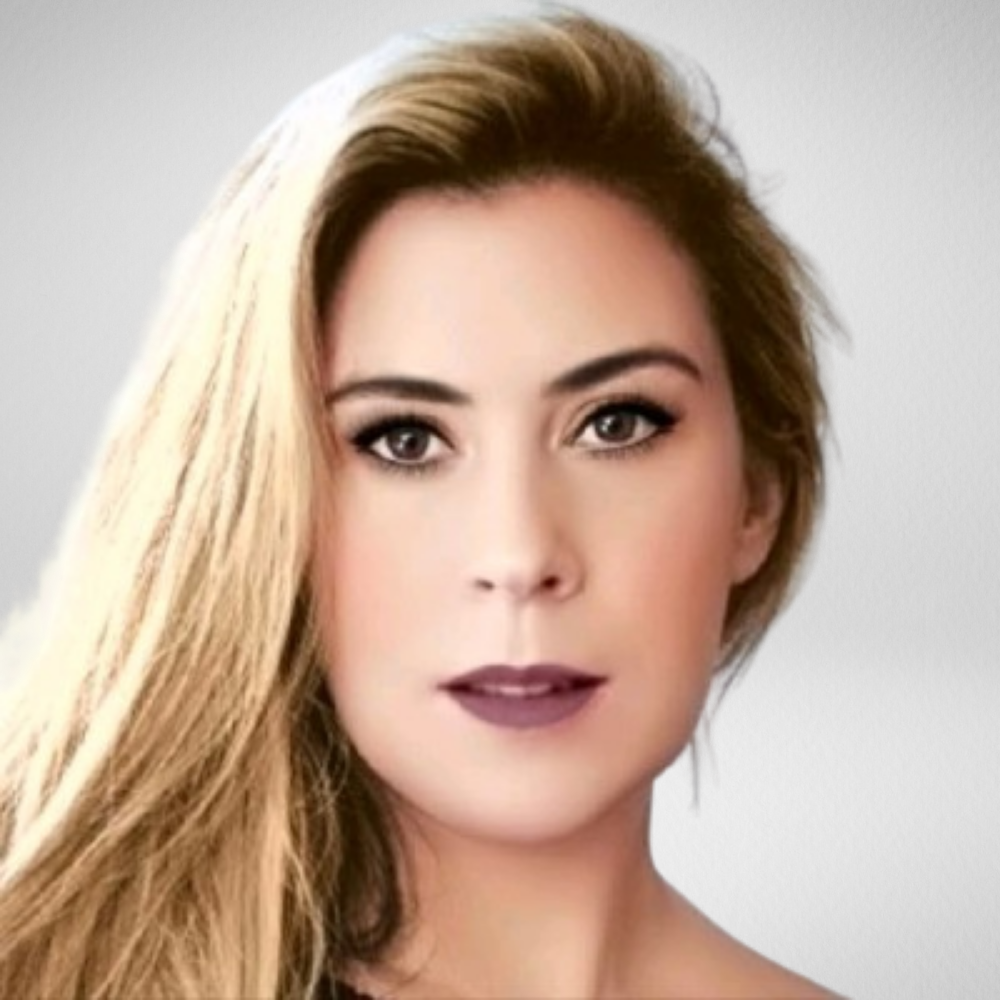 2013 Wimbledon Singles Champion,
Former #8 singles WTA
Marion is a former French professional tennis player that achieved a career-high WTA singles ranking of #8 in the world. She won the 2013 Wimbledon Championships singles title after previously being runner-up in 2007, and was a semifinalist at the 2011 French Open. She also won eight Women's Tennis Association singles and three doubles titles.
Since retirement, Marion has been hugely successful in numerous ventures, notably with her own jewellery collection, as a WTA commentator, and also as a coach, where in 2019 she worked with Jelena Ostapenko. With Jelena she was able to achieve almost immediate success with two WTA finals in as many weeks.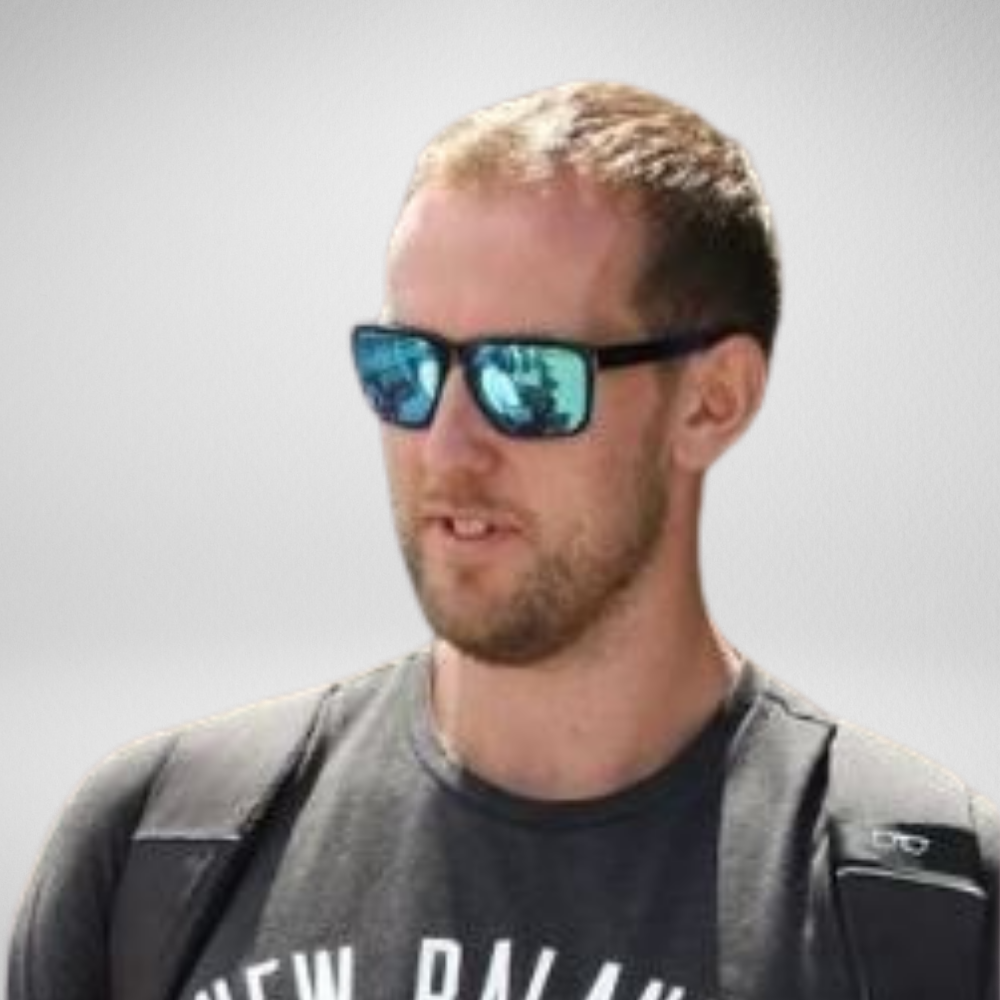 Lead Physical Performance Coach
Tennis Australia
S&C of World #1 Ash Barty
Mark is Ash Barty's Strength and Conditioning Coach. He has a Degree in Strength and Conditioning Science from St Mary's University, London, and is an Accredited coach from the UK Strength and Conditioning Association.
Mark spent 6 years at the National Tennis Centre for the LTA and worked with players across their high performance program, including Jonny Murray (Wimbledon doubles champion), and Johanna Konta.
Mark also spent 2 years at
British Swimming National Training Centre, Loughborough working with elite Olympic athletes, including Rio gold medalists.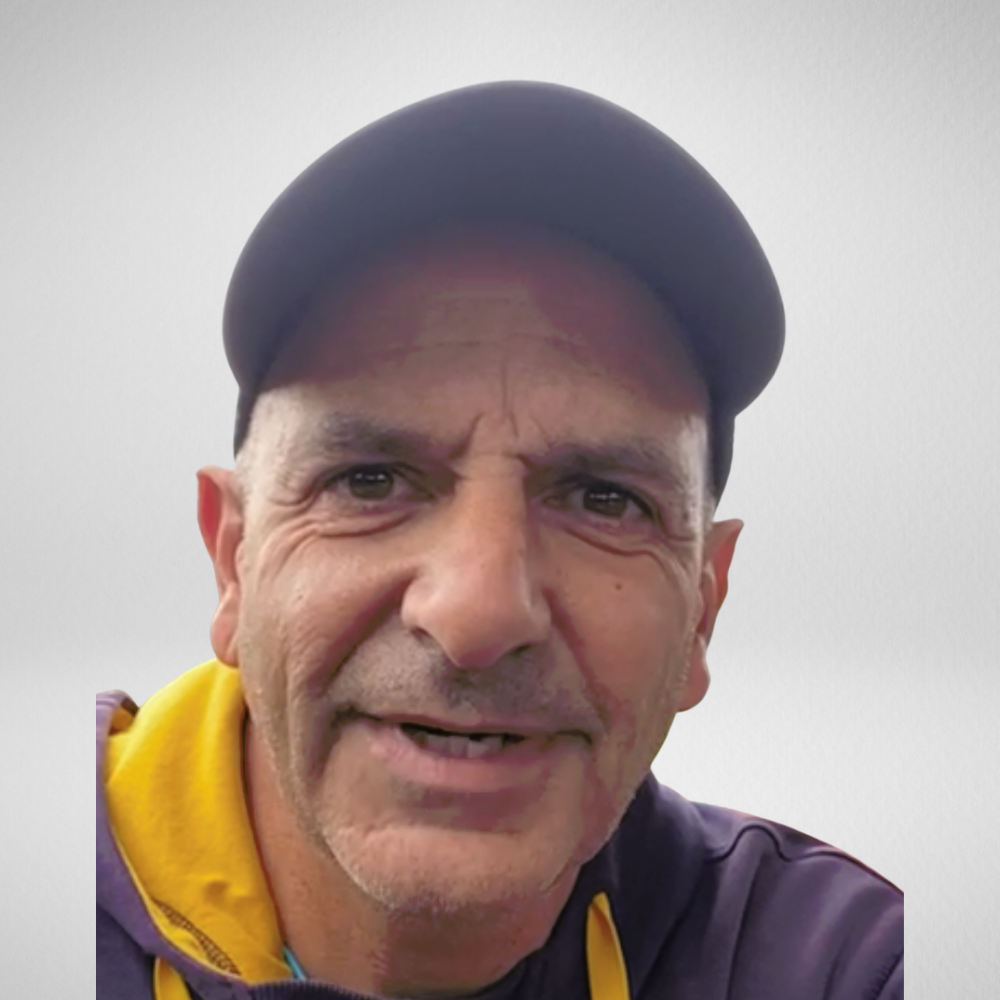 Tennis Director
MiniPlayers – Tennis Aid
Martin Rocca is the Mini Players Programme Director and co-Founder of the TennisAid Association. He is also a member of the RFET (Spanish Tennis Federation) Coaches Education Board.
Martin is originally from Argentina, where he coached for 9 years, before heading to New York and then Barcelona. Martin was in Spain for 16 years, where until recently he was the Junior Tennis Program Director at Sanchez-Casal Academy.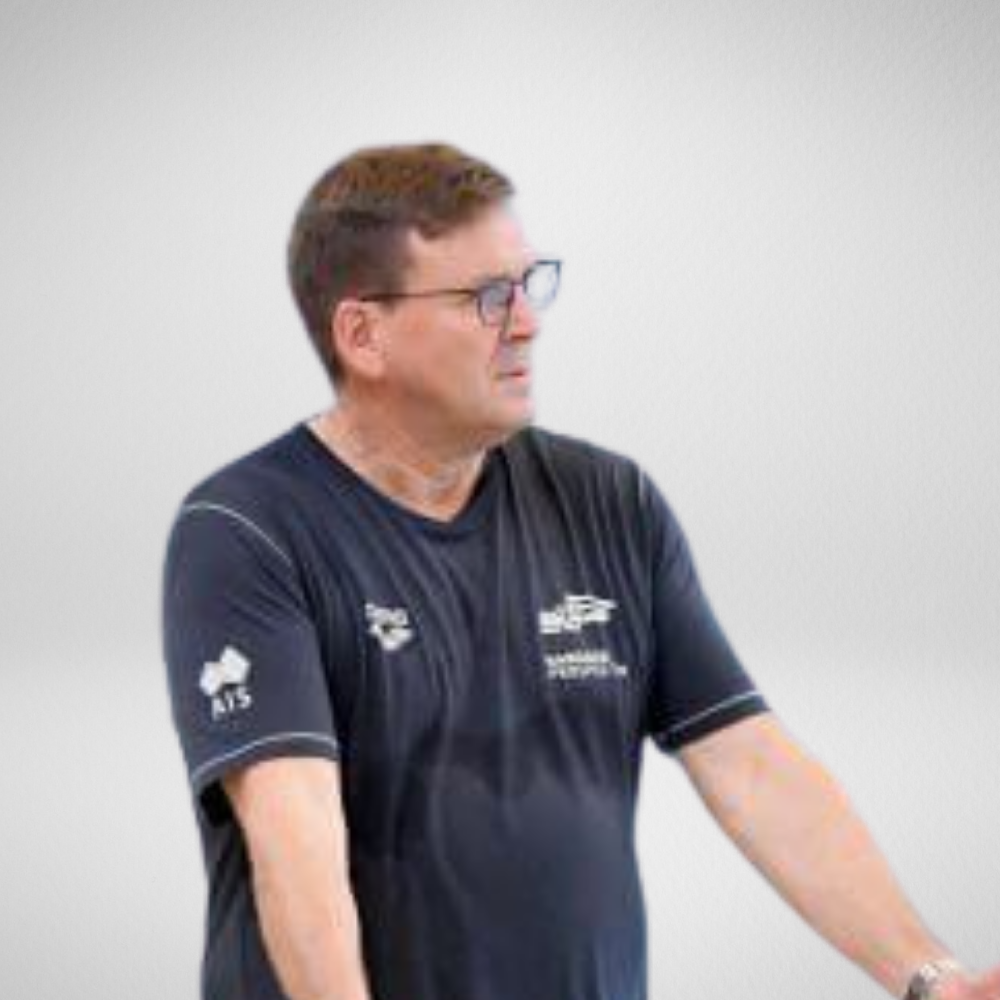 Australian Swimming Coach of Multiple Olympians
Michael Bohl OAM is the coach of swimmer Emma McKeon who represented Australia in the Tokyo 2020 Olympics and he is the former coach of triple gold medallist Stephanie Rice. Bohl has been the coach of Australian swimmers who have been on the podium at every summer Olympics between the 2008 Summer Olympics and the 2020 Summer Olympics. Michael received the Australian Sports Medal in 2000, recognising him as a "Long Serving ASI Committee Member". He was awarded the Medal of the Order of Australia in the 2010 Australian Day Honours for "service to swimming as a competitor and coach". At the 2015 Australian Institute of Sport Awards Bohl was named Coach of the Year. In 2020, he started co-coaching Australian competitive swimmer and multiple-time world junior champion Lani Pallister with Janelle Pallister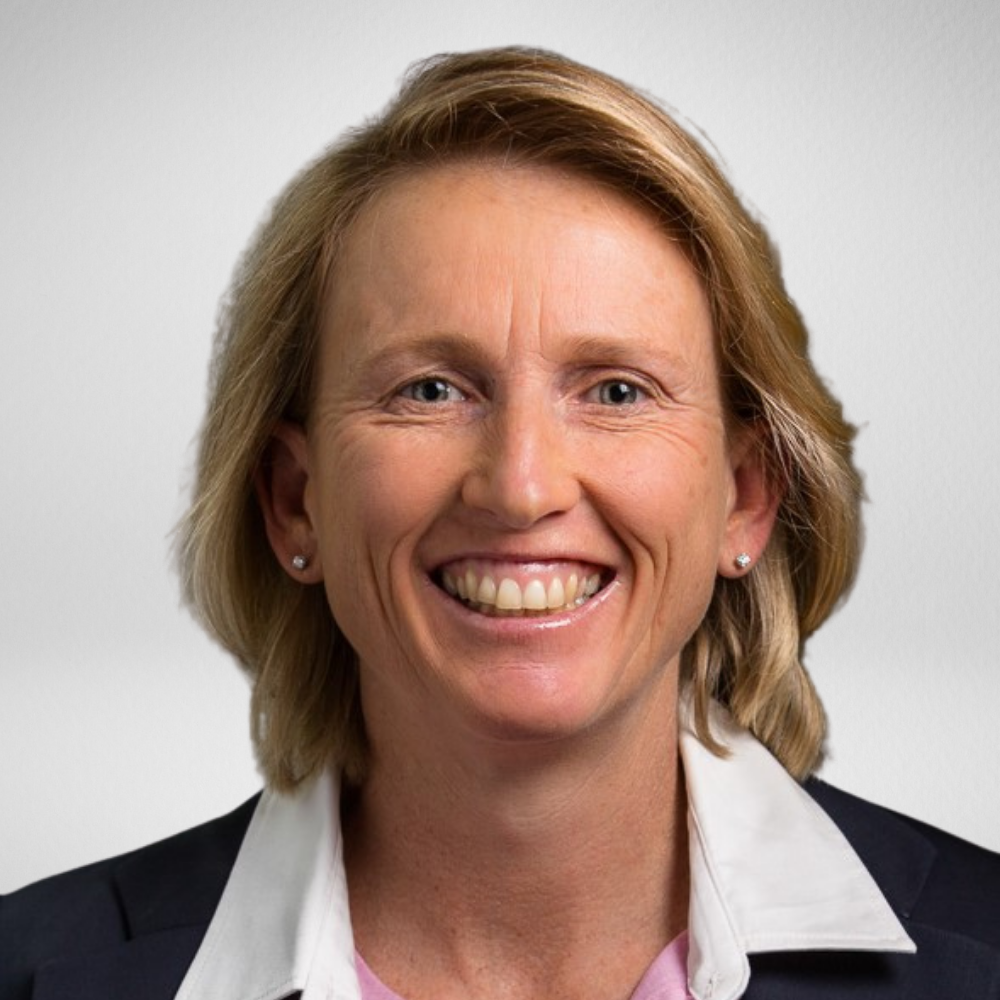 Women's Coach Lead & Women's Team Coach
Tennis Australia
Nicole played professionally for 19 years reaching a career high singles ranking of 36 and 18 in doubles. She was a member of the Fed Cup team for 10 years and competed in the Sydney 2000 and Athens 2004 Olympic Games.
Nicole began working for Tennis Australia in 2008, coaching Casey Dellacqua to a career high singles ranking of 39 and 11 in doubles. She was appointed the Head Coach of the AIS Women's program in 2011-2014 and in 2015 was appointed the Head of Women's Tennis for Tennis Australia. During this year Nicole coached Daria Gavrilova to a career high ranking of 36. Nicole is a Tennis Australia High Performance Coach as also serves on the WTA coaches' committee.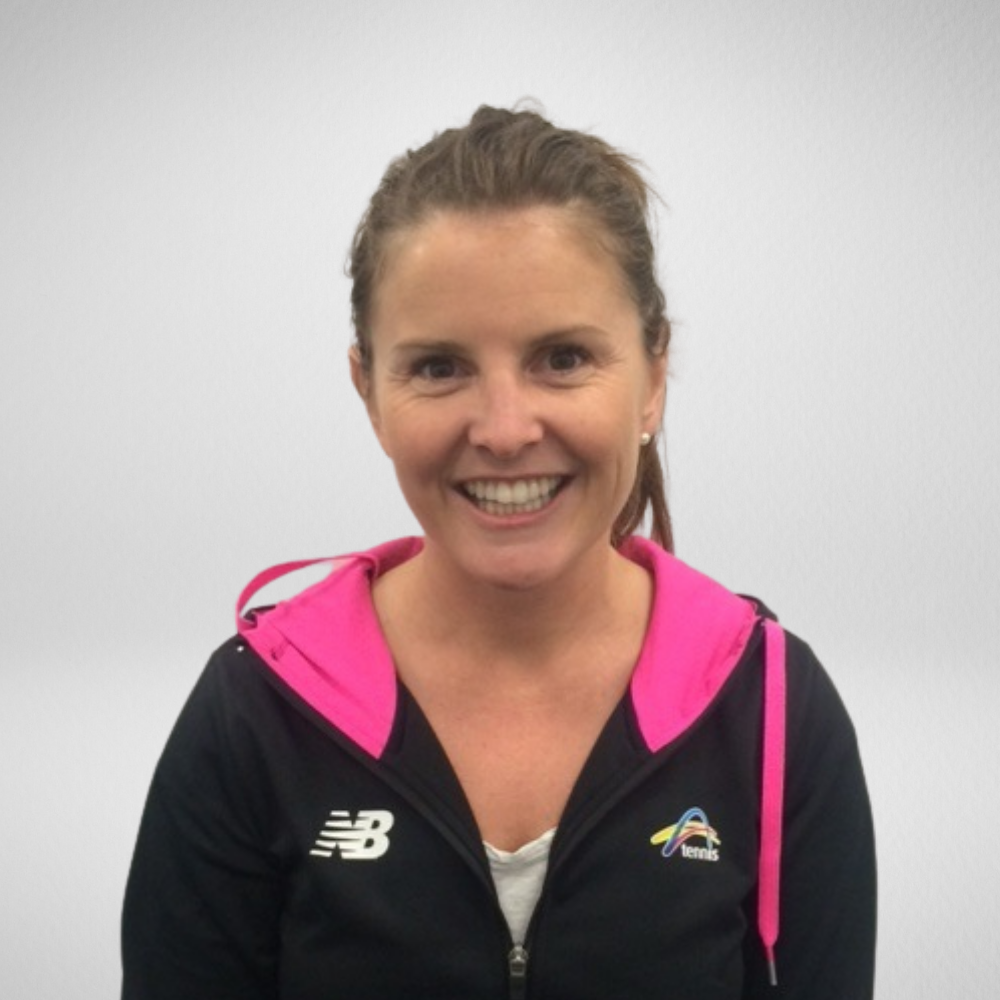 Head of Programs
Tennis Australia
Rebecca has recently been appointed as the Head of Programs at Tennis Australia. For the past 12 years Rebecca has held various positions within the organisation including the Head of Schools and the Manager of Schools and Clubs role. She has a Bachelor of Commerce (Sports Management) and an extensive tennis coaching and education background. Rebecca has a strong history of developing, managing and implementing programs and was a key author of the Tennis for Primary and Tennis for Secondary Schools resources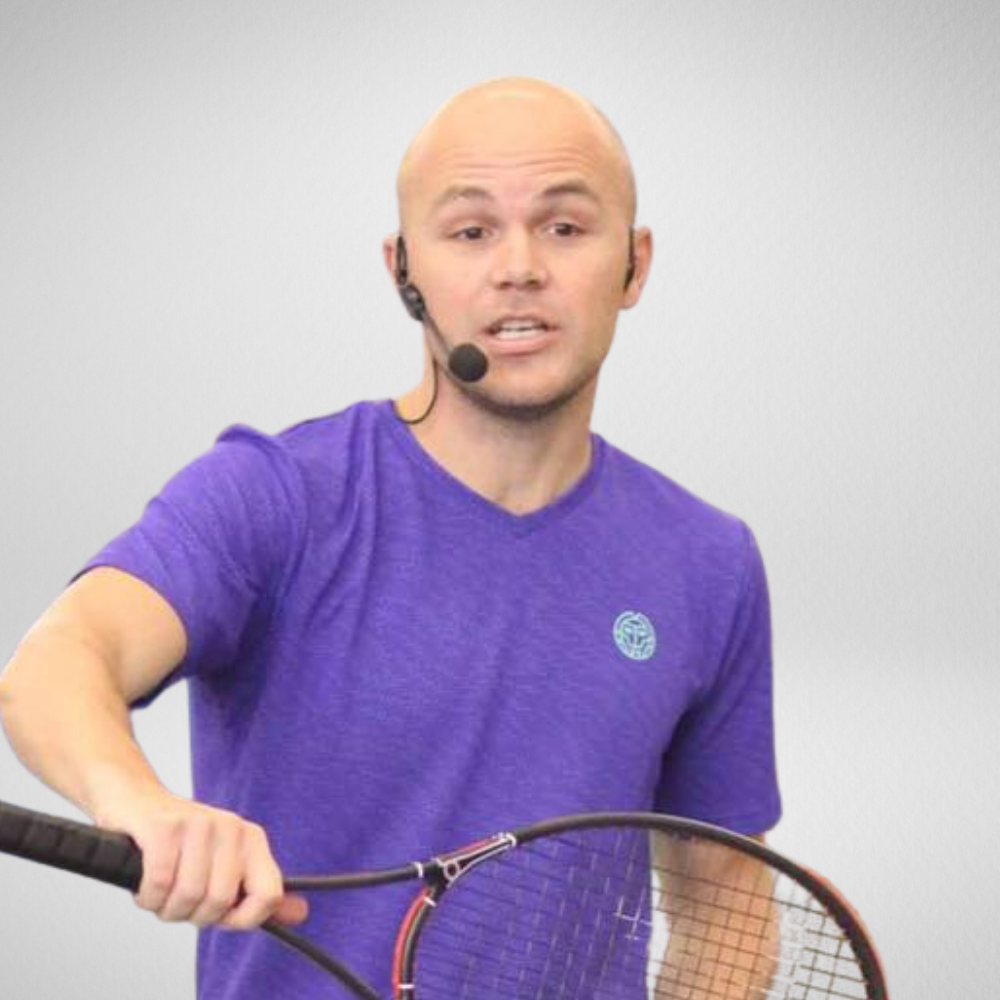 Coach Development Manager
Dutch Tennis Federation
Ruben is the Coach Development Manager for the Dutch Tennis Federation. He is a tennis and physical development consultant for players, coaches, and academies around the world. He has delivered workshops and been a conference speaker in a host of countries, including Belgium, the Netherlands, United Kingdom, Switzerland, Australia, Dubai, and many more. Notably, he recently spoke at the 2018 Tennis Europe Coaches Conference and ITF Regional Coaches Conference in 2020.
Ruben's focuses are on the physical development of junior players working on their strength, agility, coordination, and balance. In addition, Ruben is an educator through delivering programmes to help coaches deliver updated and important knowledge so they can have success within their tennis facilities.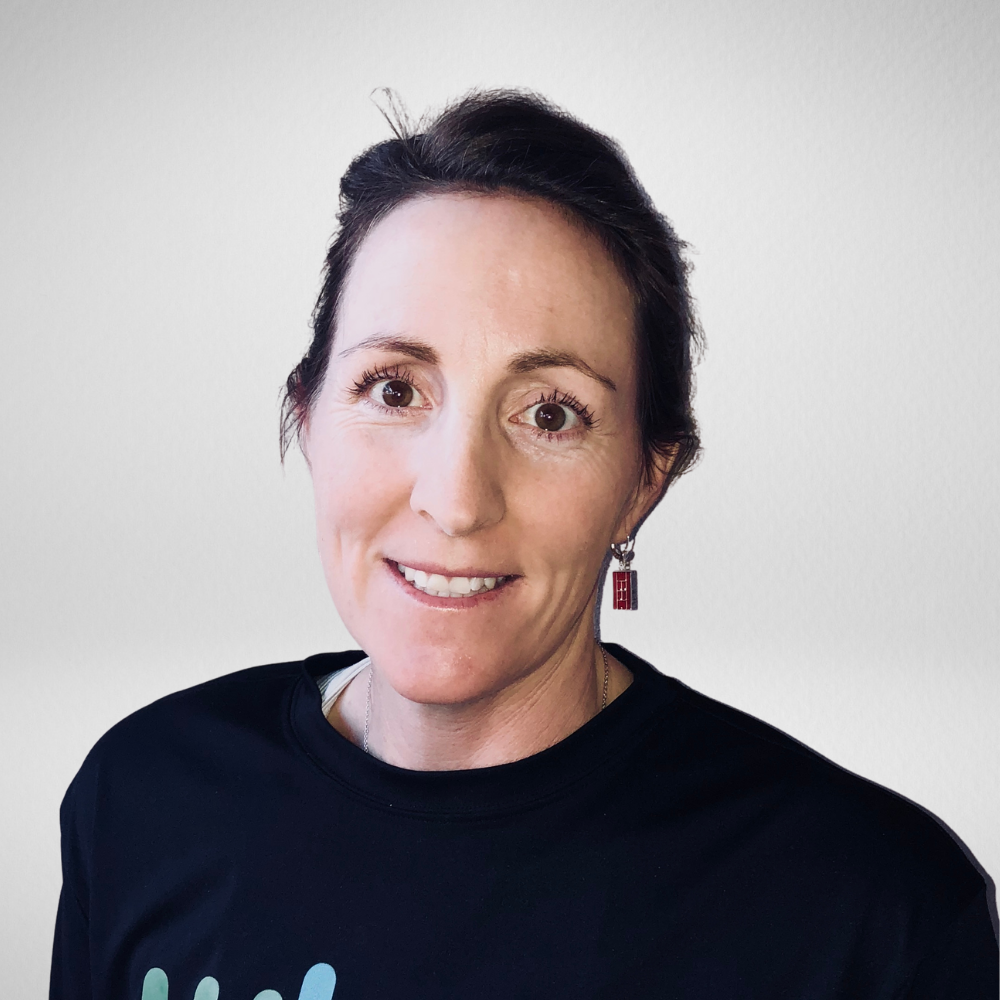 Sarah Stone is the founder and CEO of The Women's Tennis Coaching Association and is the former chairperson of the Women's Tennis Board at the Professional Tennis Registry. Sarah is extremely passionate about using sports for social change. She is an internationally experienced high-performance tennis coach who has spent extensive time working with the world's best juniors and WTA tour players. Sarah's coaching accolades include Grand Slam winning coach as the coach of Samantha Stosur, who won three Grand Slam titles while under her tutelage, tour coach of six WTA tour top 100 players, and private coach to over 20 athletes who have achieved division one NCAA athletic scholarships.
USPTA and Tennis Australia registered coach, Stone is the former Director of Tennis at Columbine Country Club in Colorado and Volunteer Assistant coach at Pac 12 school University of Colorado, Boulder. She has built her coach philosophy through her years of vast experience, believing that the art of teaching is the most critical skill when it comes to helping a beginner level player get started or creating a Grand Slam champion. Sarah has proven success in leadership, operational excellence, and organisational development with a keen understanding of what it takes to develop champion tennis players. Stone is recognised for having exceptional ability when it comes to the technical development of players' strokes and being an industry leader who has inspired significant change in women's tennis.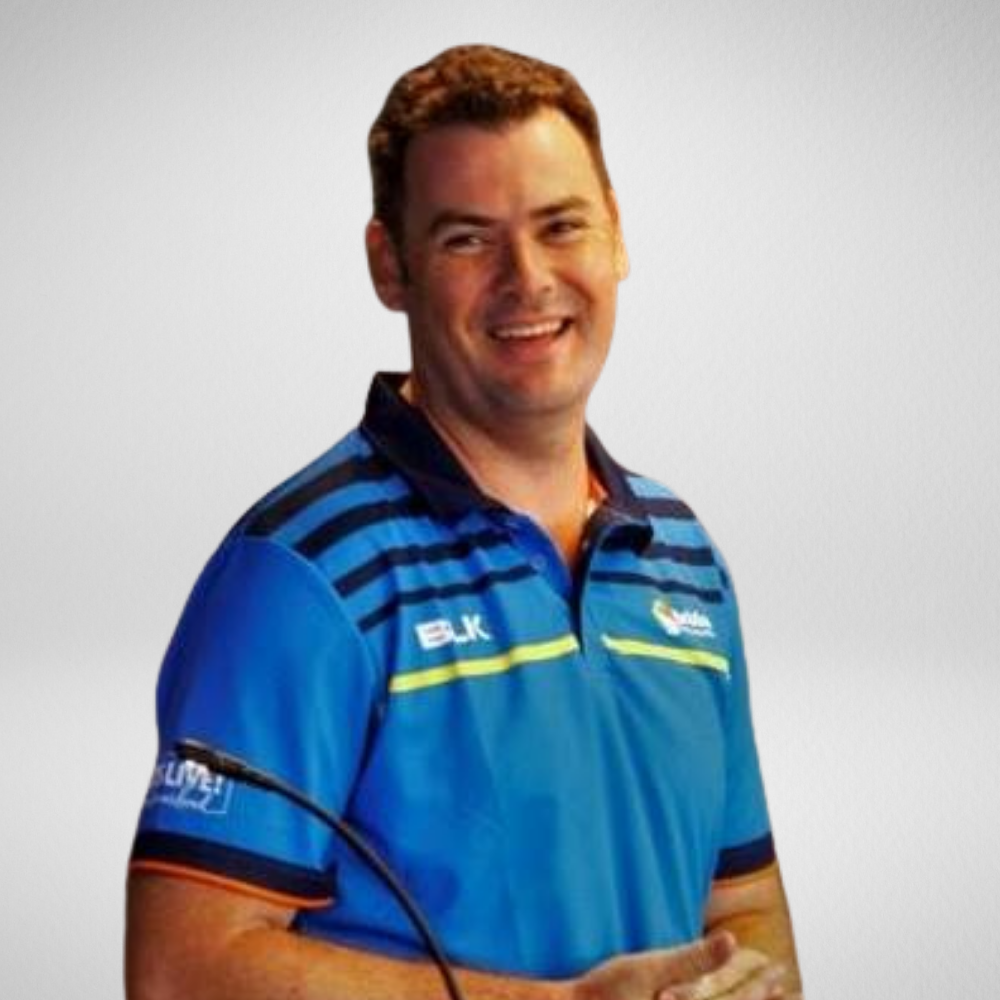 Coach Development Manager (QLD)
Tennis Australia
Scott Rawlins is the current Coach Development manager for Queensland, a role that he has been in for the last nine years. Previous to this role Scott was in the private sector for 15 years. Scott's passion for developing players at all ages was evident with his recognition of being a Hotshot mentor and Talent Development coach, having multiple successes in developing high performing players, with 4 of his players representing their county in either Jr Davis Cup, Jr Fed Cup or Fed Cup.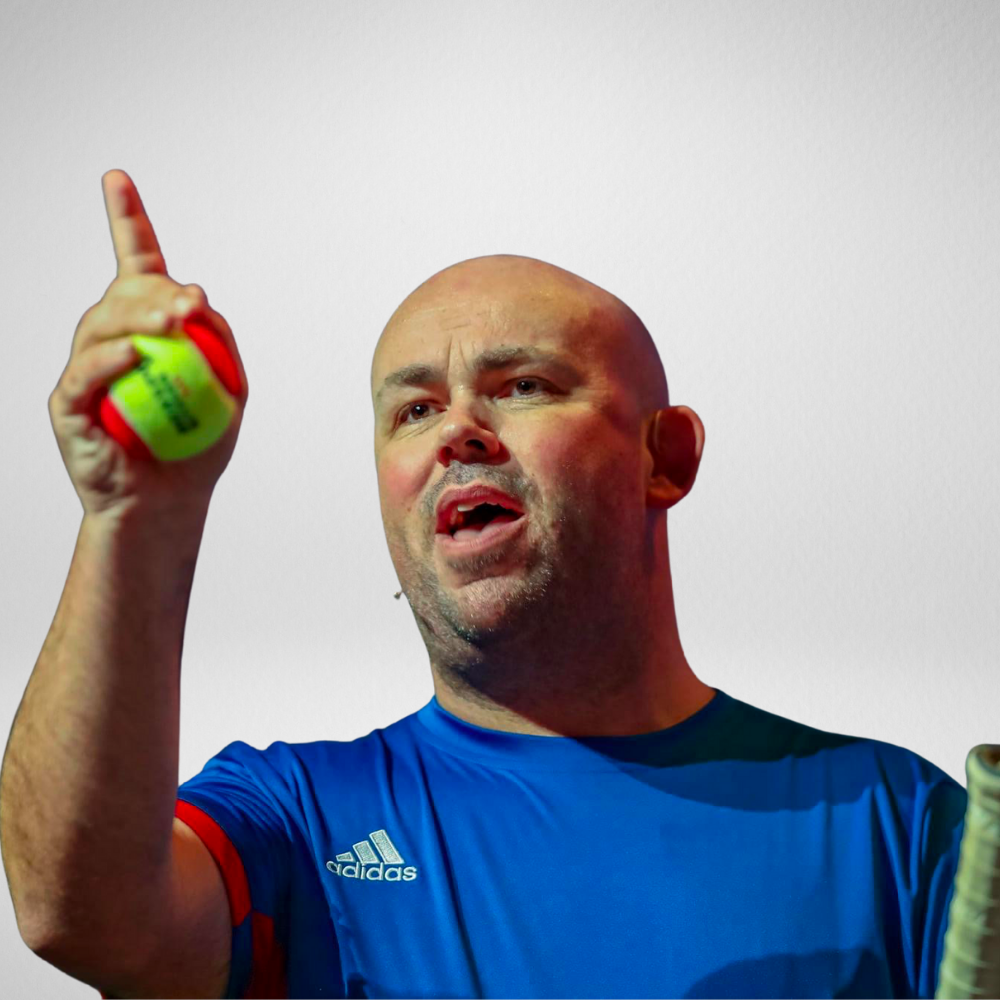 CEO
Simon Wheatley Coaching,
International Presenter
Simon Wheatley is an independent Coach Education and Development Consultant working globally to help federations, clubs, coaches, players and parents to regenerate and fulfil their potential within the sport. Formerly the Performance Coach Education Manager for the Lawn Tennis Association, he was responsible for the writing, managing and delivery of the highest levels of performance qualifications across British Tennis. He has written 2 books, 4 qualifications and over 50 short courses for the LTA and federations all over the world.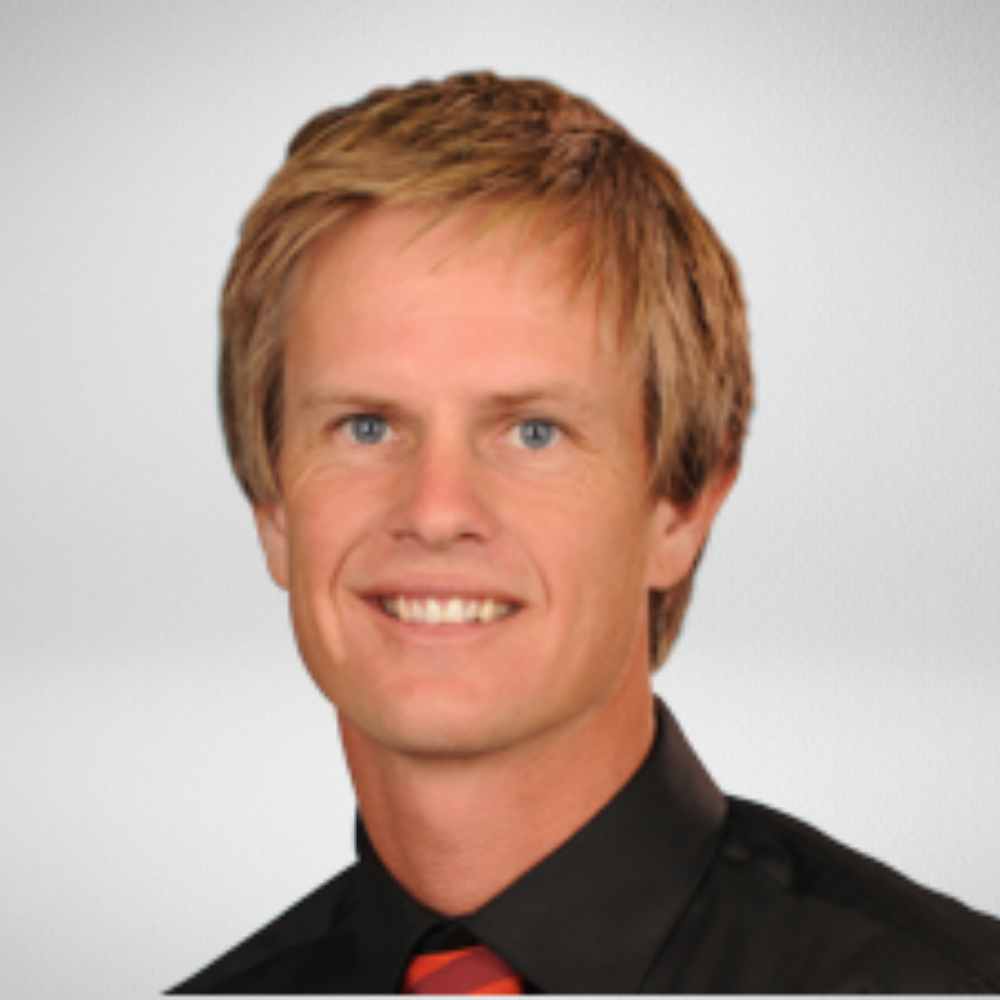 Former 2005 Wimbeldon Doubles Champion,
#21 ATP Doubles
Stephen Huss was a professional player on the ATP doubles tour between 2000-2011. He Competed in 37 Grand Slams, won Wimbledon Gentlemen Doubles in 2005 with Wesley Moodie, played for Auburn University from 1996-2000, and became an All American in both singles and doubles.
In 2000, Stephen gained a Bachelor of Education in Exercise Science with a minor in Psychology from Auburn University and is currently studying Masters of Sport Coaching from University of Queensland.
Stephen has also achieved many significant coaching milestones including being the USTA National Coach in Women's Tennis 2016-2020. He has worked with Caroline Dolehide, Jennifer Brady, Sofia Kenin, and Usue Arconada. From 2012- 2015, he was the Assistant Coach for Virginia Tech Men's Tennis, where the team ranked #12 in the country and individual player rankings were top 10 in singles and doubles. Huss coached the WTA Tour Doubles Team Abigail Spears and Racquel Kops Jones from 2011-2015. They became a top 5 team in the world, and Grand Slam semi-finalists at both Wimbledon & the Australian Open.
Tim Hill is a world-renowned business and sports coach with over 15 years of experience impacting individuals, groups and organisations. Tim's career has been as successful as it has been varied – and all with one major consistency – helping people to perform to their highest ability. Tim has worked for the LTA and Tennis Australia, with the latter as the Coach Development Manager (NSW), before emigrating back to the UK in 2019. Tim has since been the Managing Director of Coach Down Under and ActionCOACH Truro, helping businesses of all sizes achieve their goals via bespoke business education, workshops and one to one coaching. Coach Down Under is a recruitment service that helps Australian and New Zealand tennis programs find quality tennis coaches.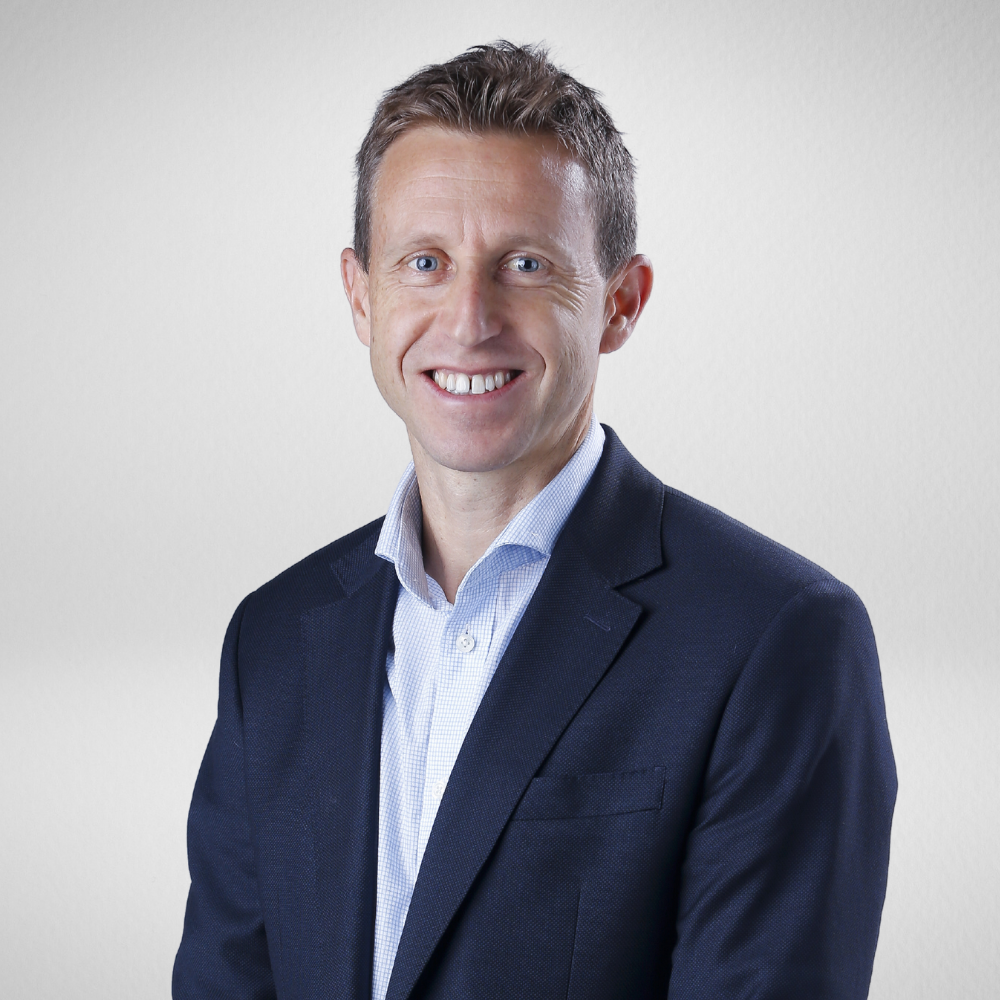 Chief Tennis Officer
Tennis Australia
Tom joined Tennis Australia in 2006 as a Commercial Analyst from previous roles in banking and finance. Formerly CEO of Tennis Queensland, and Chief Operating Officer of TA, Tom has just moved into the role of Chief Tennis & Member Officer and remains the Tournament Director of the ATP Cup.
Tom has been responsible for the delivery of TA's events including the Australian Open, ATP Cup, ATP and WTA tour events and the Laver Cup, leading the team in delivering AO 2021 during the pandemic.